Playing 1v1 soccer in the backyard with friends and family creates special moments that inspire kids to fall in love with soccer.
That's what happened with my sons and that's what I want for your players.   We know that players of all ages love playing 1v1 and racing each other.  That's why 1v1 soccer games should be included in almost every practice or training session.
They are fun, and competitive, and challenge players to use various skill combinations.
Parent Tip: Bring loads of soccer balls and see which kid can score the most goals in 45 seconds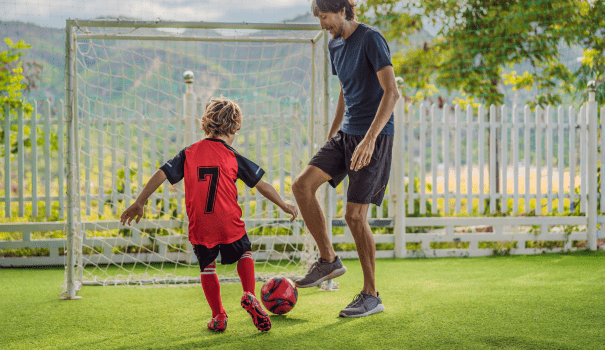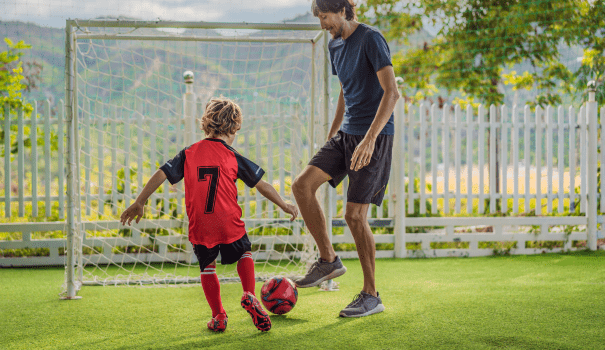 How it Works
Anytime Soccer Training's Race to the Ball & 1v1 Soccer Games are perfect for kids of all ages; and especially fun for families and friends.
These games begin with the keeper serving the ball and the players racing each other.  The first player to the ball is on offense and tries to score while the other player and keeper defend.  If you score or the ball goes out of play, start the game again.
The setup is easy and without realizing it, players improve 1v1, finishing, dribbling, and defending.  The program also includes aerial toss, receiving, and turning.
Parent tip: Feel free to add more players to the game and change the situation. For example, I often add a neutral player or make the games 2v2.
The Benefit of Videos
Anytime Soccer Training has hundreds of 1v1 games. The curriculum introduces different situations and scoring scenarios.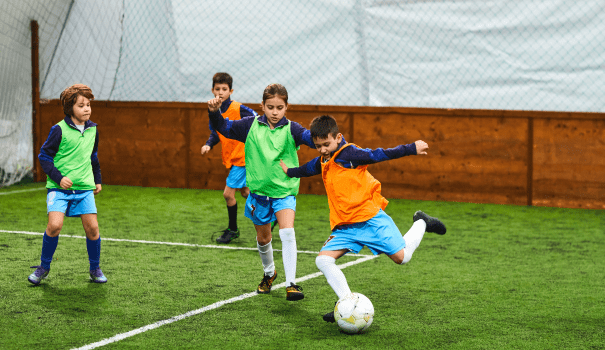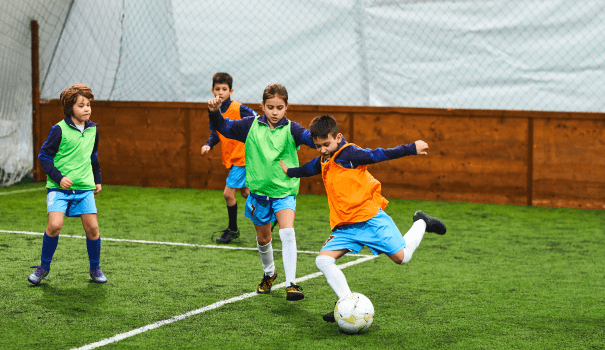 Also, the music and timer make the games more fun and keep everyone on task.  Finally, it follows a curriculum designed by academy coaches, soccer parents, and educators.
Parent tip: You can't go wrong playing 1v1. However, with the music, timer and the curriculum's progression helps your player have fun and improve in soccer.
Join Anytime Soccer Training today for free.