Many of you know me as a soccer dad, coach, and founder of Anytime Soccer Training. You may not know that I also spent several years in education and as a volunteer for numerous non-profits.
I published the below article in 2015 to inspire the leaders of the communities we served.  I think it only fitting to share it with members of our soccer community in honor of Martin Luther King Jr. day.
There is no shortage of citizens, pundits, and media outlets who focus on societal problems without offering any solutions or alternatives. This is not good enough.
While it is necessary to highlight problems, I believe that we should also offer inspiring instruction and provide positive role models for people to follow in solving those problems. This is essential in order for people to succeed.
There are few things more important to me than helping people improve their lives. This has led me to volunteer my time and advice to hundreds of young people. Over the past decade, I have tutored students, coached athletic teams, and mentored non-profit organizations.
Through all of this, I believe I have benefited equally, if not more, than the young people I have tried to help.
My desire to help others stems from my appreciation for the people who helped me.
When I reflect on the mentoring that I have received and continue to receive – the best cases provided inspiring instruction and positive role models. I think all of us should bear this in mind when speaking to others.
The question should be asked,
Are my words teaching and inspiring a person to achieve a goal, and are my actions providing a positive role model for them to do so?
My parents, who had little education themselves, gave me the inspiration that I could someday graduate from college. It seemed like every year, they purchased new editions of Encyclopedia Britannica in the hope that I learned to appreciate the world beyond rural South Carolina.
Their sacrifices motivated me to be among the first generation in my family to graduate from college. My older brother, on the other hand, provided a positive role model that I followed. While attending Morehouse College, he encouraged me to spend part of each summer and my winter breaks with him on-campus. I was completely mesmerized by seeing my brother interact with so many future African American male scholars.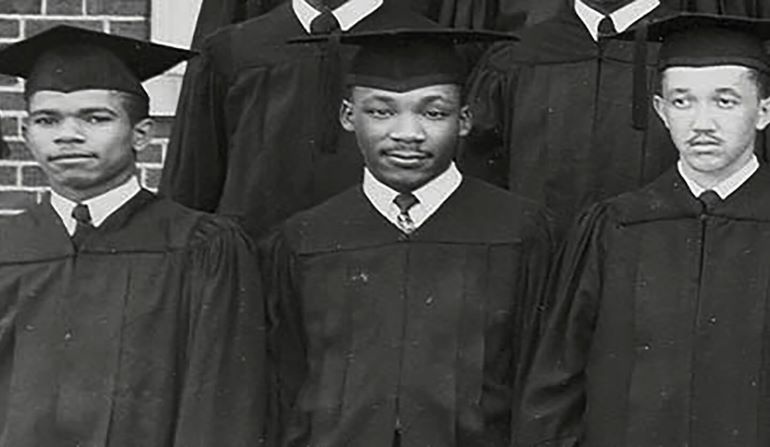 Even at an early age, he recognized that his two younger siblings would benefit immensely from witnessing someone in our family actually going to college. It worked. I graduated from Morehouse College and my younger brother graduated from Clark Atlanta University (though we do not hold that against him.)
Twenty years later, many of our young people face a lot of the same adversity that we did. The symptoms suggest that the problems are complex. In many ways they are. However, in many cases, people can overcome obstacles with the aid of inspiring instruction and positive role models.
I'd like somebody to mention that day that Martin Luther King, Jr., tried to give his life serving others. – Martin Luther King, Jr. – 4th of February 1968
Let's not berate or blame our young people for not living up to our expectations. Instead, we should all, in our own way, provide inspiring instruction and strive to be that positive example that we want our children to become.
I try my best to apply these lessons as a coach and dad.  I encourage you to do the same.