Overview
Anytime Soccer Training videos are organized into three categories;
30-Day Programs
Skill Areas and
Special Content
You can choose to follow a specific 30-Day program or follow the curriculum by skill area.  All the content can be easily accessed from the Player Dashboard.
Player Dashboard
The first three categories on the player dashboard are Free Area, Get Started, and 30 Day Plans.  Clicking a card takes you to that area.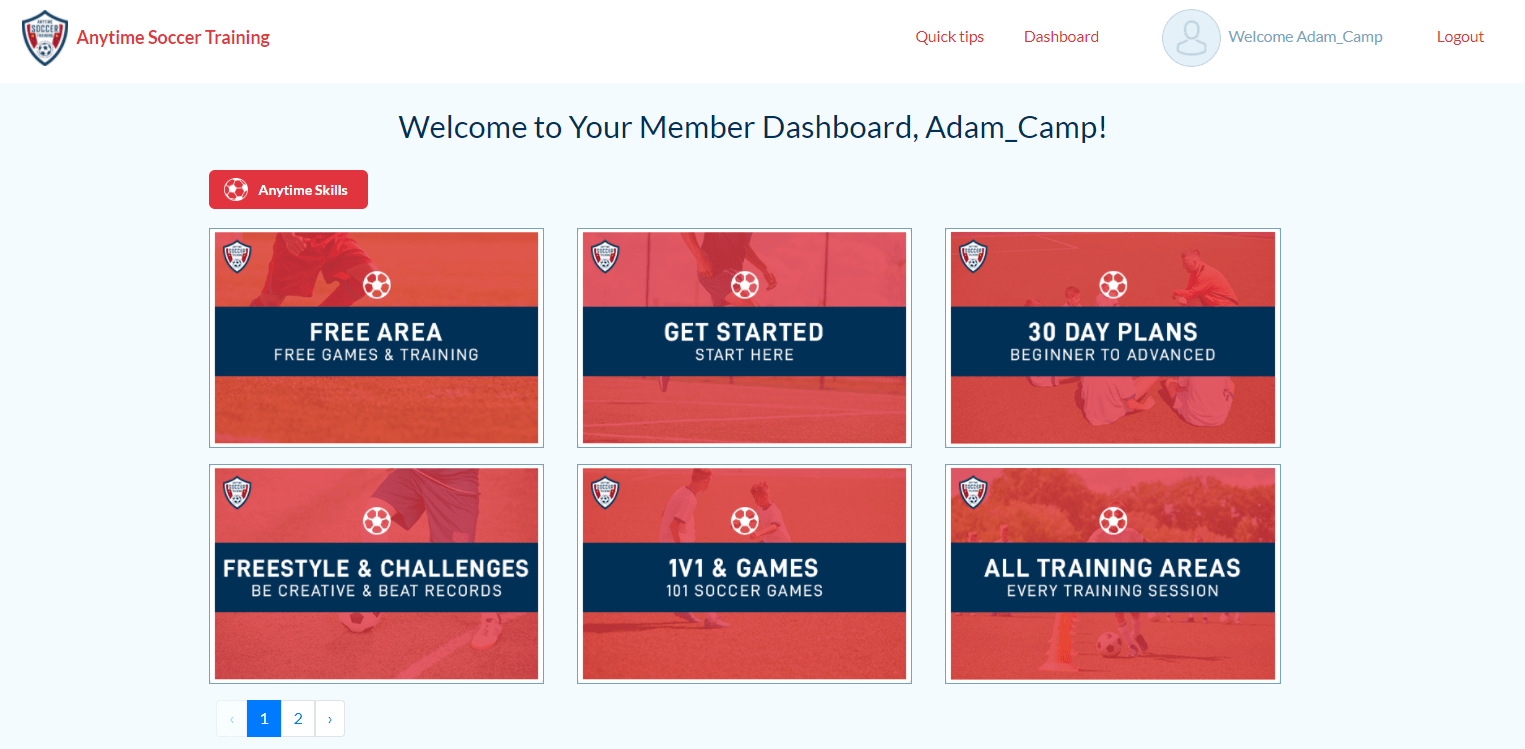 Free Section
Everyone receives free access to select training content.  The annual subscription to upgrade is only $49.98 per year.  The videos in the free section are grouped by skill area as shown below.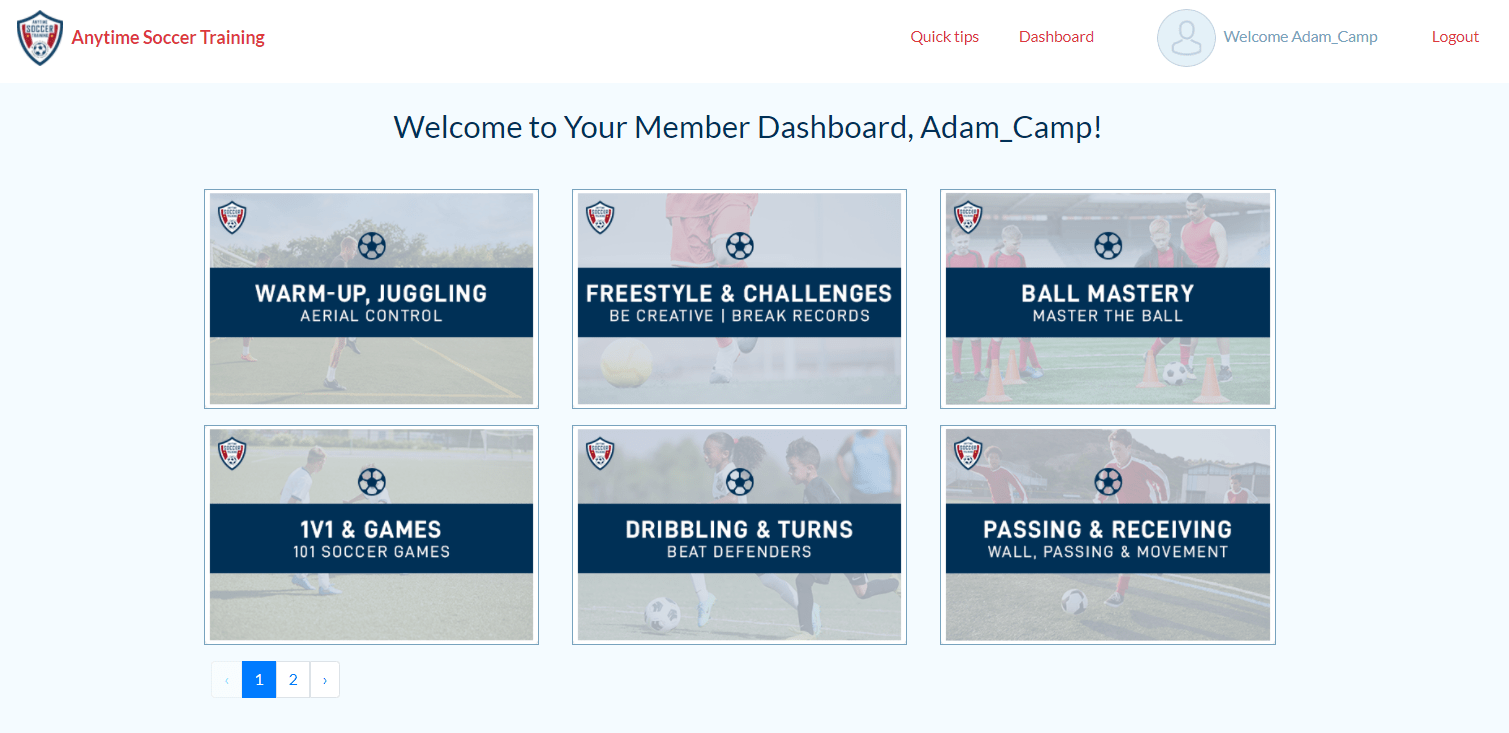 Clicking the Warm-up, Juggling section will take you to videos that relate to that skill area (see below).

Getting Started Section
The getting started section is a great place to begin because the videos in this section require little space and only a couple of cones. This section focuses on essential core skills such as Ball Mastery, Dribbling, Juggling, and Passing (see below).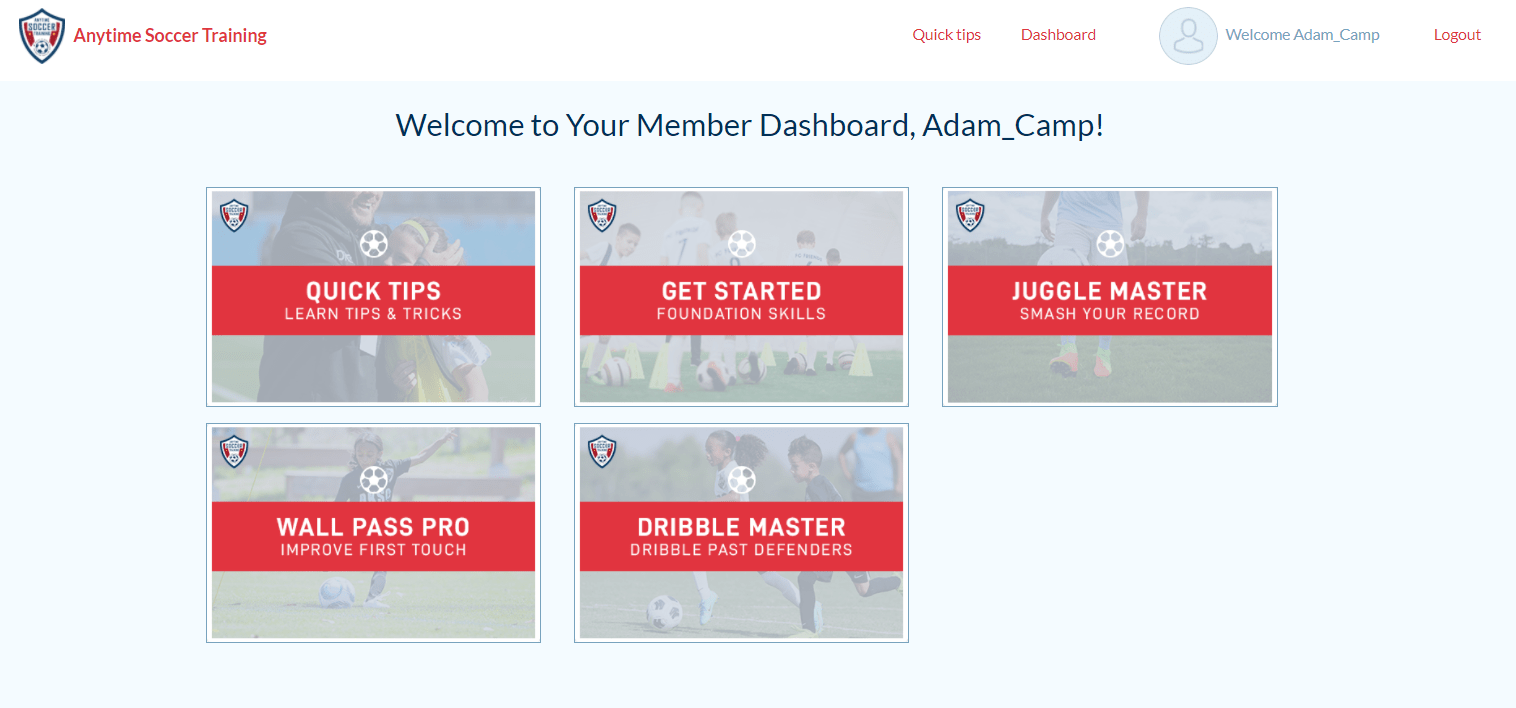 The sections within are then further broken into four weeks. Click the week to access the videos.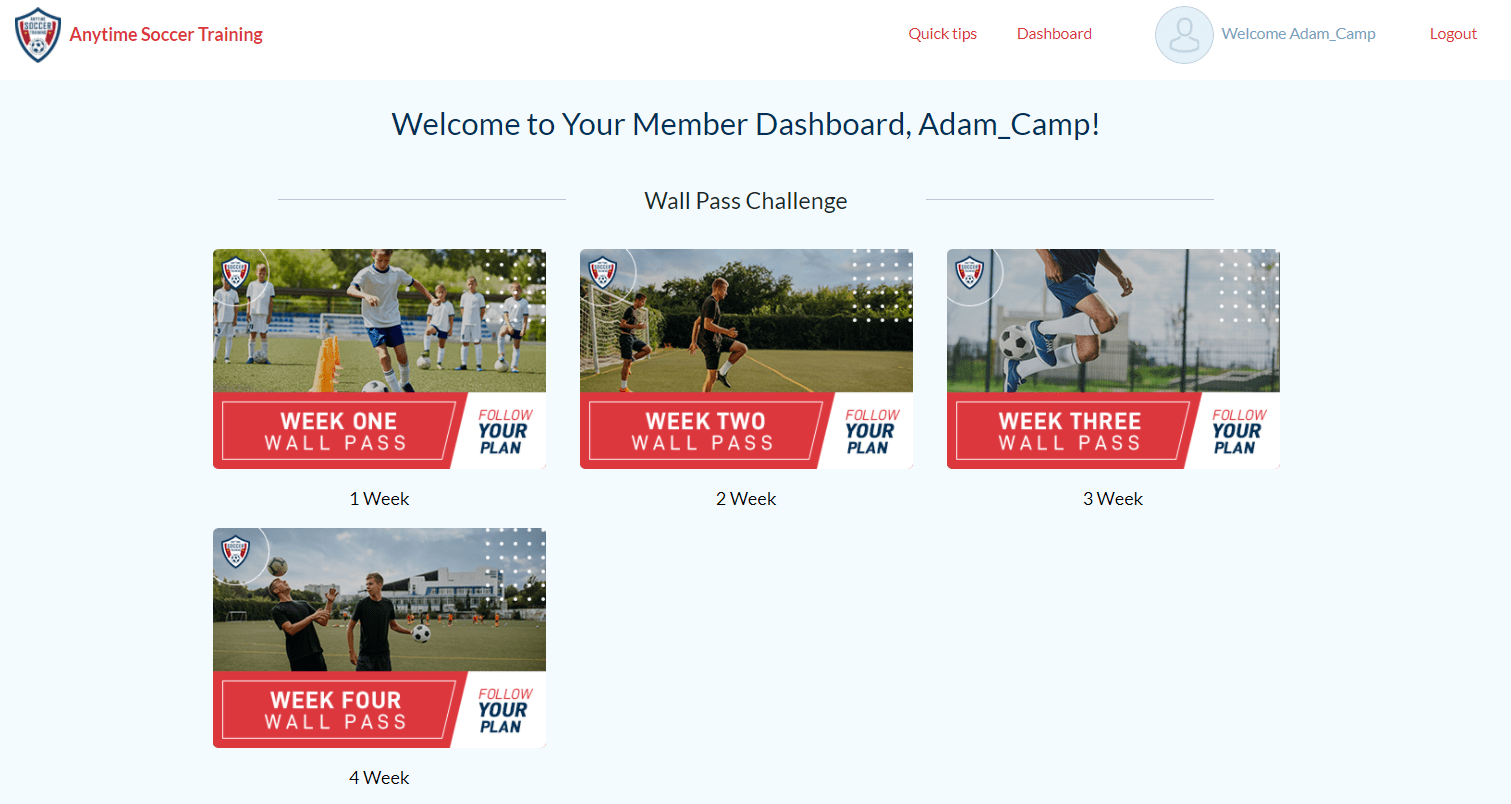 30 Day Plans
There are several 30-day plans which focus on specific areas.  The Get Started 30-day plans can also be found here.  Following a 30-Day training plan is one way to get specific workouts.
Below are 30-Day plans within the ball mastery skill area.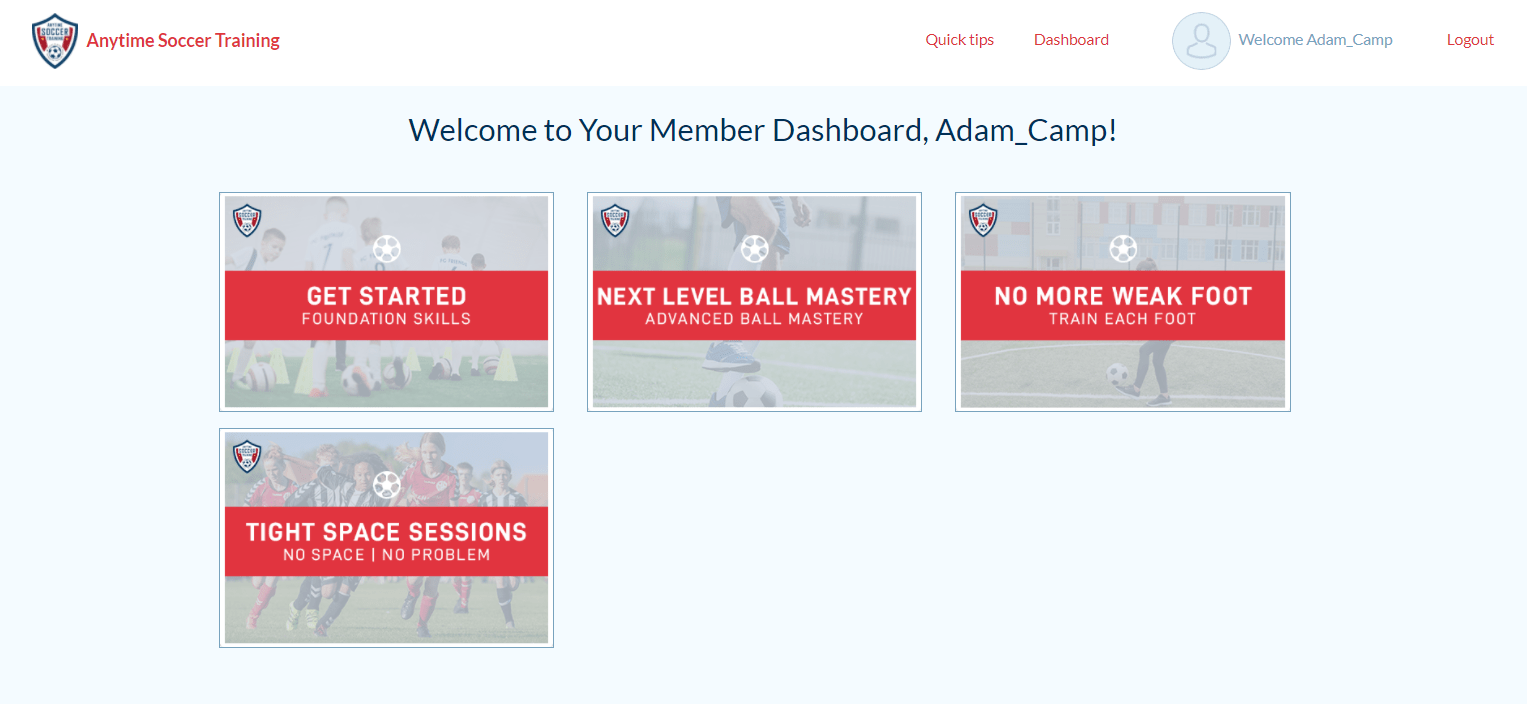 Freestyle, Challenges, 1v1 & Games
These sections are featured directly on the player dashboard because all players should play games, 1v1, freestyle dribbling, and challenges.  While these videos are also 100% follow-along, we do recommend that you watch them at home first before heading to the field.
The below image displays the inside of the 1v1 & Games section.

All Training Areas
This section house all the thousands of videos. The videos are organized by skill area.  The progression in this area is comprehensive.  We introduce one move per video which then culminates into a review video of multiple moves.
The below image displays some of the skill areas included in the All Training Areas section.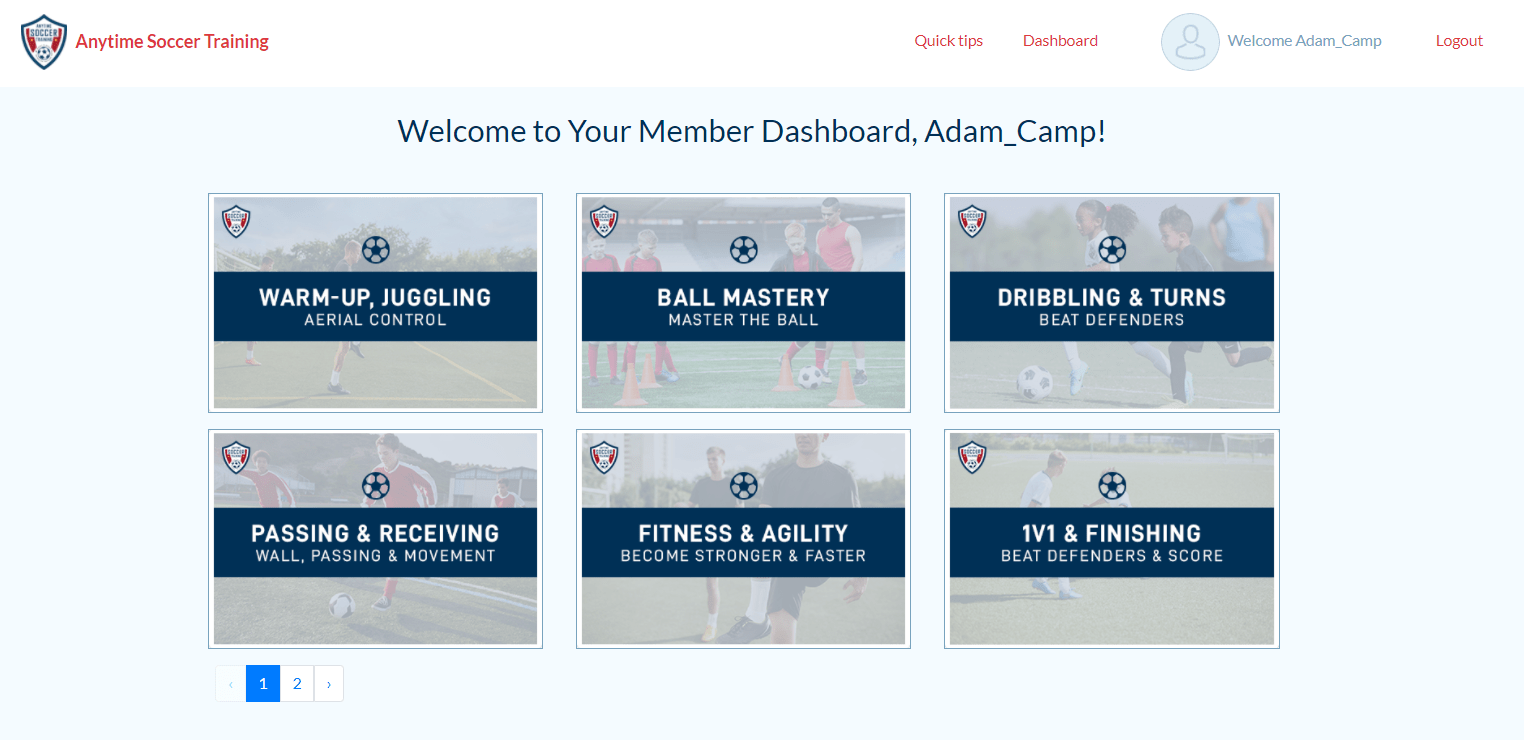 I hope this helps.  Watch the video above for a demo and contact me if you have any questions. neil@anytime-soccer.com