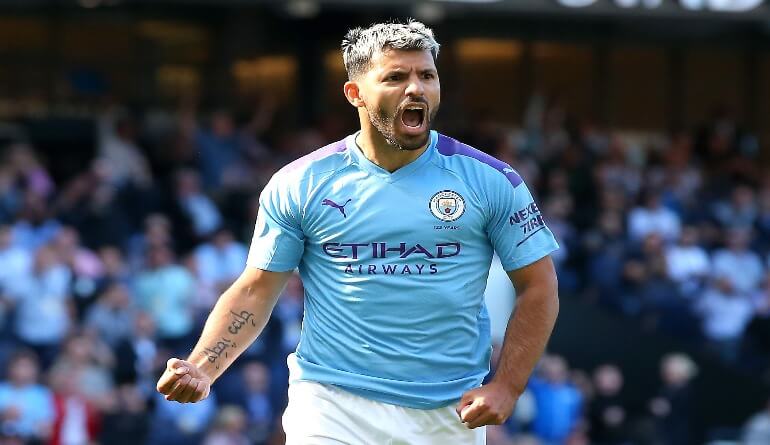 It's no secret that this is likely Sergio Aguero's last season playing with Manchester City. Confirmed sources are reporting that the 32-year-old will leave City at the end of the season when his contract expires. However, his next move still remains unknown with plenty of clubs showing interest in the Argentinian forward's services.
Topping the list are Premier League rivals, Chelsea, and mega clubs Barcelona, Real Madrid, and Paris Saint-Germain. It's just too early to reliably speculate where the Aguero will land this summer. However, there is another less known rumor floating around.
Could Aguero take his talent across the pond to MLS?
It's a very long shot at this point. Most international stars won't consider MLS when they still have enough gas in the tank to play top-flight European football.  Having said that, MLS Soccer.com has listed the top four teams that have a realistic shot at securing the forward's services.
Austin FC
Los Angeles Football Club
LA Galaxy
New York City FC
Unfortunately for MLS supporters and American fans, the MLS is still considered a second-tier league.  A lot needs to happen for this to change.  Once there's either more proven success from MLS players in better-known European leagues, better development of US-born talent, or a better success of MLS sides in the CONCACAF Champions League, then we can start talking about the league being attractive enough to attract the likes of Sergio Aguero.
Are you familiar with Anytime Soccer Training? It's the only soccer training app with over 101 fun soccer games and 1,000 soccer training videos – all 100% follow along. Join for free today.