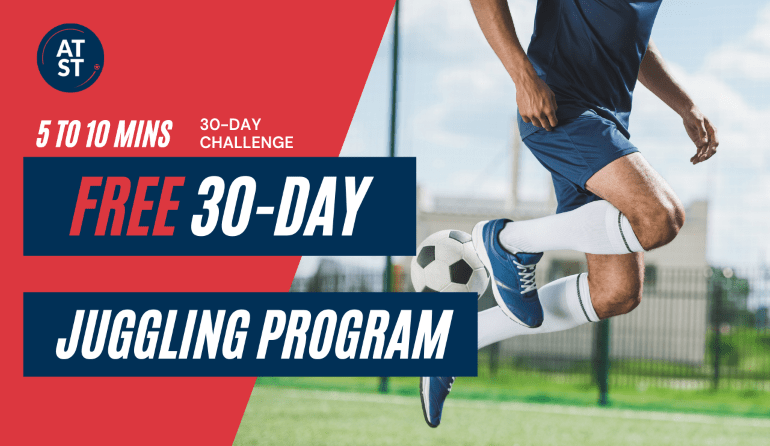 Join for free using the team code juggling2020.
Occasionally, you will hear a parent (or even a coach) proclaim that juggling is not important because it's rarely used in the game.
When you hear this – my advice is to run (not walk) away.
Not only does juggling improve first touch,  it also helps strengthen balance and coordination.
Related:
Tips to Break Your Juggling Record

For many, however, learning to juggle is difficult.  That's because it takes consistent practice, fun, and a plan that's easy to follow.
Anytime Soccer Training combines all three elements with the world's most comprehensive juggling program.  The program has over five hundred juggling videos that follow a step-by-step progression from beginner to advanced.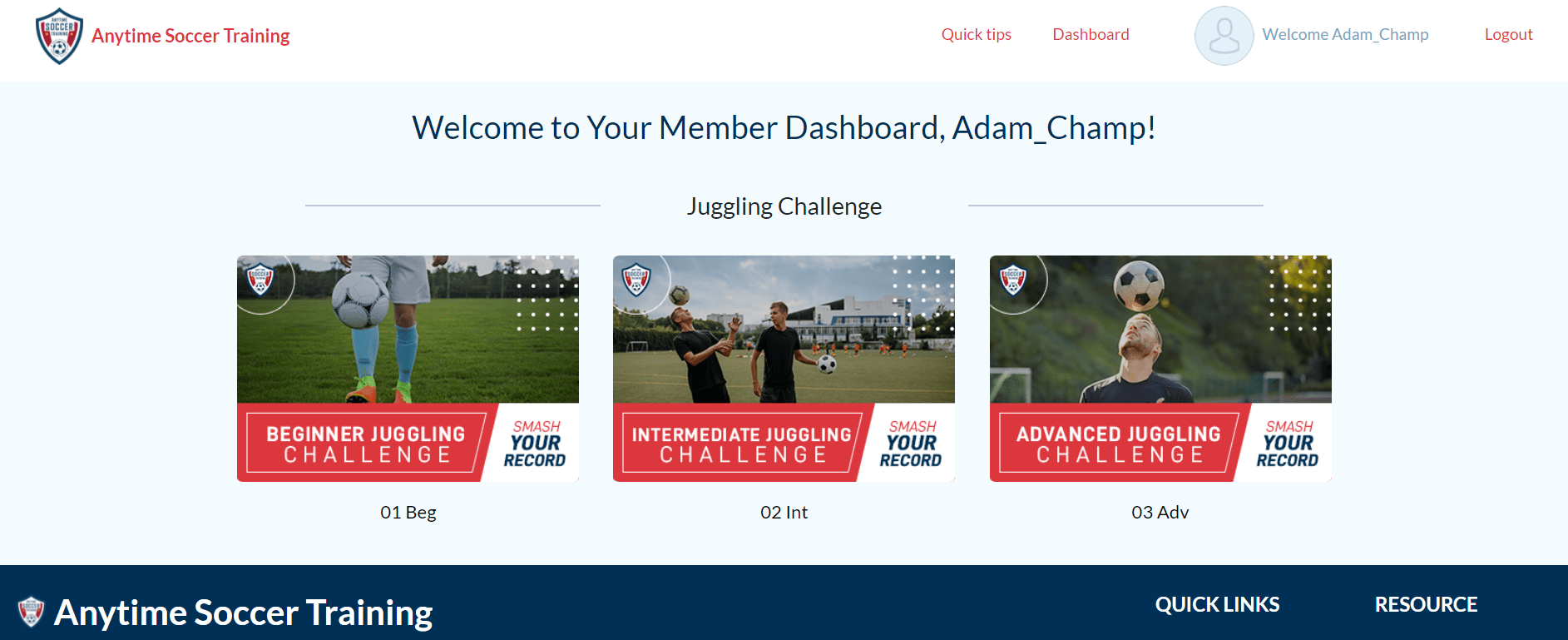 We have helped thousands of players smash their juggling records and build confidence.
The guided videos are 100% follow-along and average less than ten minutes.  Also, the program uses all parts of the body and isolates each foot.
We know that if you try it, you will improve.  That's why we are offering the Anytime Soccer Training 30-Day Juggling Challenge FREE FOR EVERYONE
To get started simply click here to join and enter the team code juggling2020. 
Once inside go to the Juggle Master Program within the 30-Day Plan section (see below).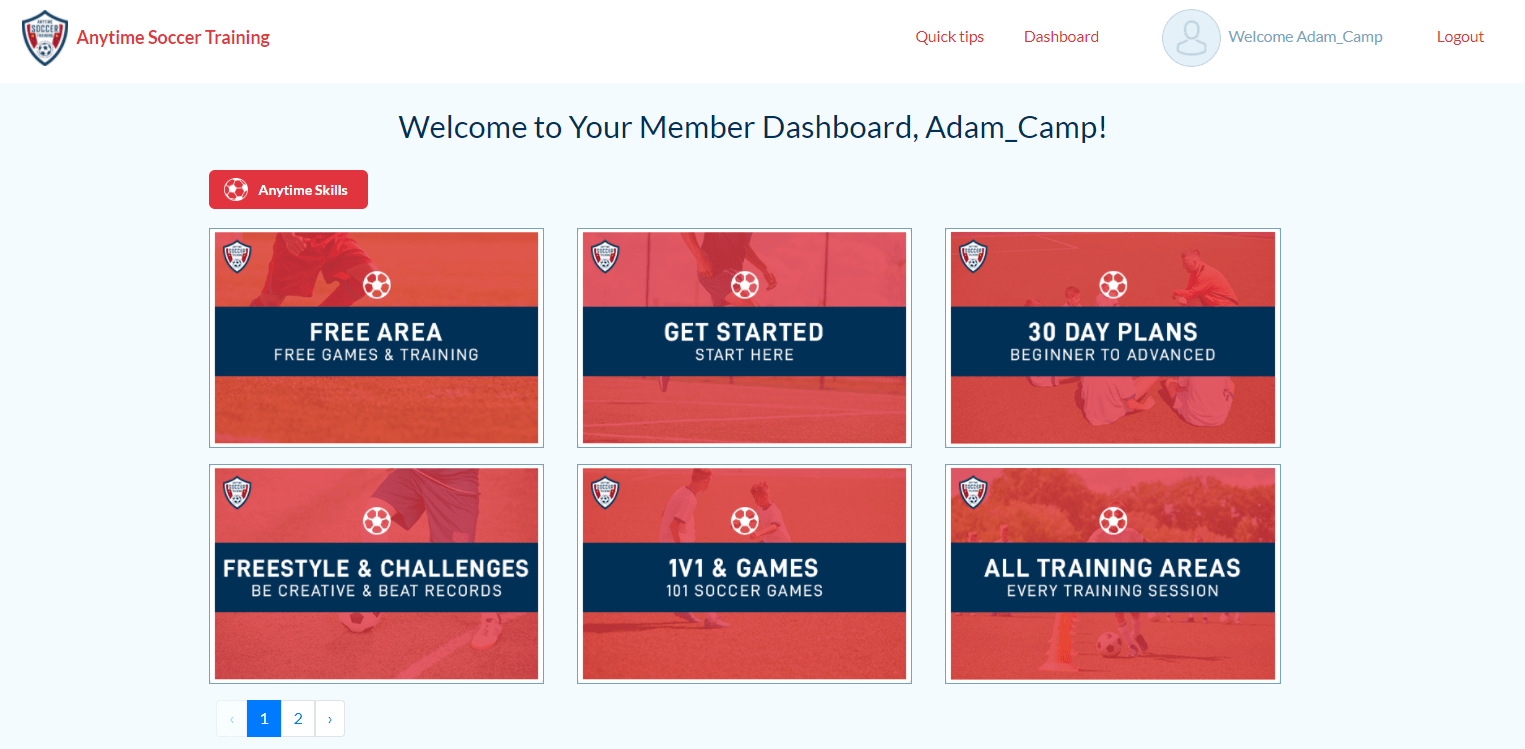 Below is a video of my son.  He does one Anytime Soccer Training juggling video before practice.
The daily five minutes he invests in himself has paid off tremendously.