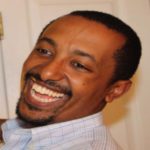 Hey, there soccer parents!
Are you looking for ways to help your child improve their soccer skills, but don't know where to start? Look no further than our latest podcast episode!
I sat down with Benyam Muluneh, a fellow soccer dad with a six-year-old, to discuss some of the most effective ways to train your child in soccer. We cover everything from drills to techniques, and share some of our best tips for helping your child become a better player.
But that's not all – we also reveal the unglamorous but crucial steps that many experts fail to share, giving you the inside scoop on what it really takes to help your child succeed.
And if you're worried about not being a soccer expert yourself, don't be! Our tips and techniques are easy to follow and require no prior knowledge or experience. Plus, we offer additional resources and support to help you along the way.
But don't just take our word for it – subscribe to our podcast for even more helpful tips and interviews with youth soccer coaches and parents from all over the world.