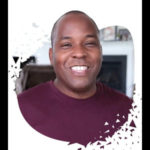 In this thought-provoking podcast episode, I open the curtains to upcoming shows and venture into a personal journey where I encountered a critical mistake while training my own son. It was a challenging situation that required a unique solution, and I am eager to share the insights I gained from this experience. By discussing the fix I devised to rectify the situation, I hope to provide guidance and support to other parents who may be facing similar hurdles in their own training journeys.
I invite you to join me in this insightful episode as we explore the valuable lessons I learned and the strategies I implemented to overcome this specific parent/trainer challenge. By reflecting on my own experiences, I aim to foster a sense of camaraderie and understanding among fellow parents, trainers, and enthusiasts of the beautiful game.
Tune in to gain inspiration, gather practical tips, and engage in meaningful discussions. Your thoughts and perspectives are highly valued, so be sure to share your own experiences and insights as we embark on this journey together.