Anytime Soccer

Team Invitation!
Unlimited access to +5,000 training videos
Soccer games, skill challenges and more
See your coach for more details
4 Easy Steps to
Get Started
Sign-up with your
team code
Join using the team code provided by your coach. No credit card required.
Add your
first player
Add your first player to access the +1,000 training videos.
Set
a goal
Commit to completing a few videos each week.
Just hit
play
Try a ball mastery or juggling video to start - No equipment necessary.
Stop Wasting Time Searching the Internet for Soccer Drills!
Learn why Anytime Soccer Training has become the fastest growing training program in the world.
Trusted by Hundreds of Teams and Clubs
Join these clubs in assigning homework, tracking progress and giving each player rewards.
How It Works
Anytime Soccer Training makes it easy to train at home and keeps kids engaged with challenges, fun games and rewards.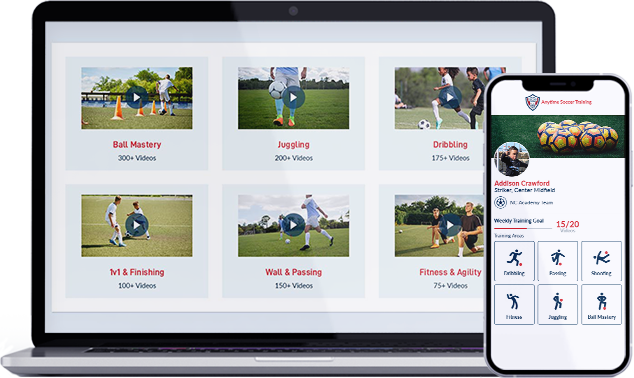 +1,000 training videos that are

100% follow-along
Anytime Soccer Training gives you everything you need to practice. Every video includes slow-motion demonstrations, clear verbal instructions and a bright timer.
Comprehensive program with

every soccer skill included
We put everything you need in one place. The program covers ball mastery, juggling, dribbling, finishing and much more.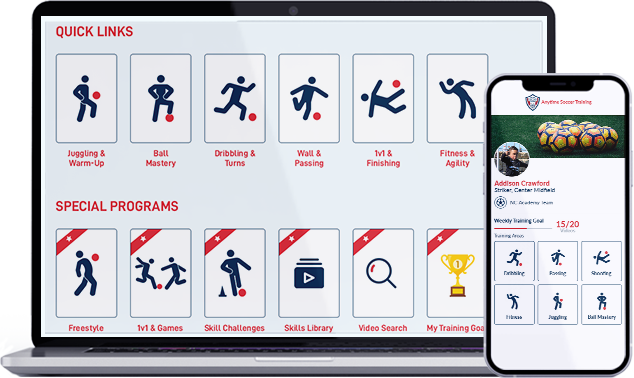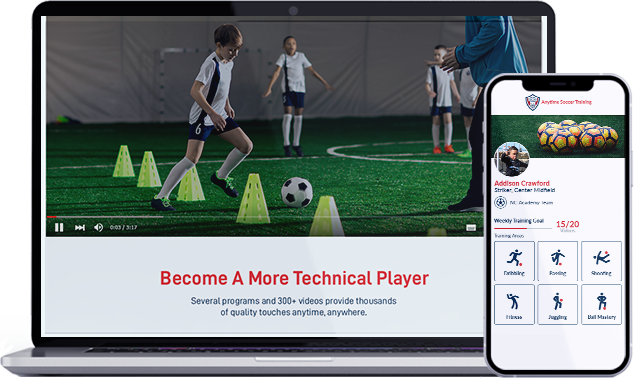 Ability to practice

one move at a time
The program includes a dedicated video for each move. That's right, master each move individually before combining them in later sessions.