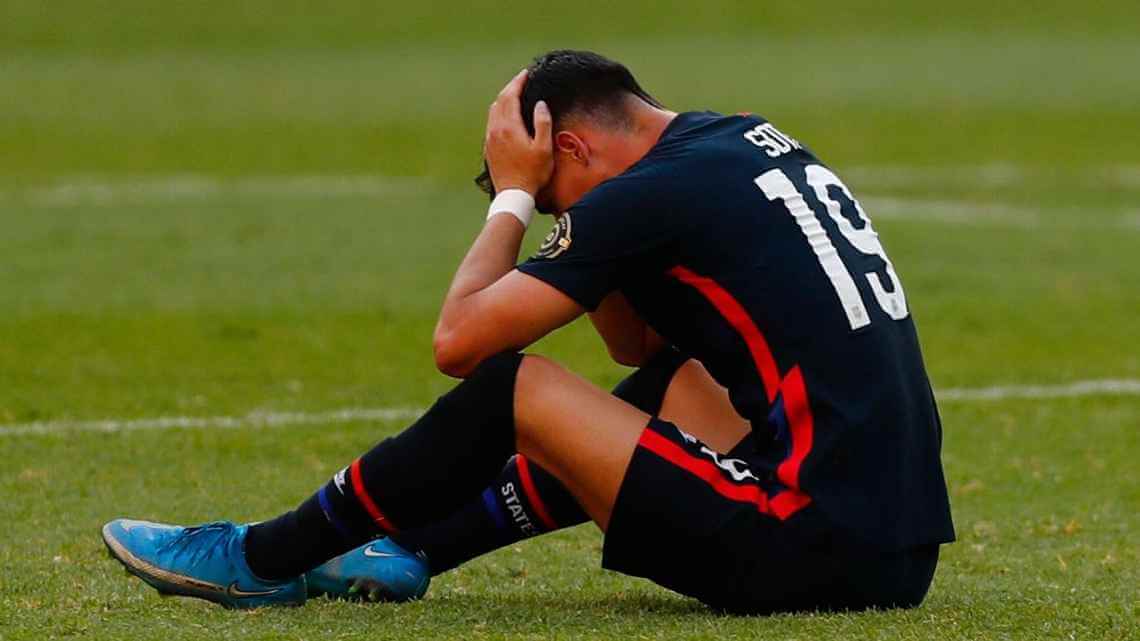 The New York Times reports:  The United States failed in its latest bid to qualify for the Olympic men's soccer tournament on Sunday, falling to Honduras, 2-1, in a regional qualifying tournament in Mexico. A goalkeeping blunder proved to be the difference this time, but the feeling — and the frustration — was all too familiar.
The defeat was a humbling end to yet another Olympic qualifying campaign for the United States men, and it means the Americans will miss their third straight Summer Games. A United States men's team last appeared in the Olympics in 2008, and now has failed to qualify for the Games in four of the past five cycles.
"I don't know that if I've ever seen a game where we've had players mis-control the ball so much by going under people's feet, passing out of bounds. – Jason Kreis
Is this the direct result of the unique Pay-to-Play soccer system in the US?
Over the coming weeks, I am sure, pundits and experts will definitely weigh in on this question across every media channel in the world. We will follow the news and share the best reporting and analysis.
What does this mean for the State of USA soccer?  One concern is that we will miss valuable experience as we prepare for Qatar.
We lose an opportunity to play in an international tournament with more pressure, where these players have to be in these environments and continue to improve with that pressure. – Jason Kreis
Comment below. I would love to hear your thoughts.
Information from Reuters, NY Times, ESPN and the Associated Press was used in this report.