Real Life Example
When my son joined a competitive soccer team all the parents and coaches recommended that he get extra touches at home.  The coaches stressed the importance of improving technical ability during the early foundation phase of a player's life.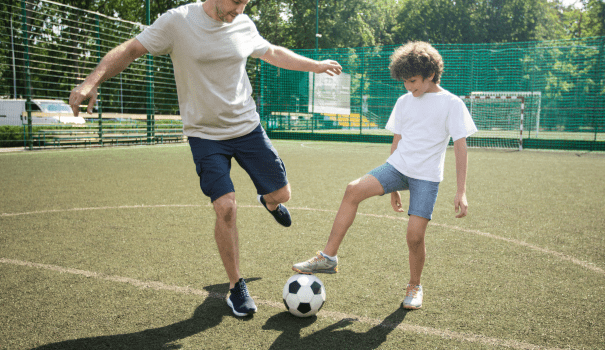 I was eager to help my son, but I never played soccer.  I tried several private trainers in the area, but they were expensive.
Also, we had busy schedules, so it became almost impossible to find consistent times that worked for everyone.
Related:
Stop Wasting Time Searching for Drills

That's when I decided to help my son get some extra practice at home.
At first, I simply wanted him to spend an extra ten to 15 minutes getting extra touches in all the key skill areas. I had no idea how difficult this would be.
The Problem
I literally spent hours on the internet searching for soccer drills.  I also purchased several DVDs and all sorts of soccer training books.
None of the videos or other resources provided a solution to my problem.
My son and I needed an easy-to-use video-led program that went step-by-step and was 100% follow-along.
In education, I used similar programs such as Kahn Academy and Zearn, but there was nothing like those programs for soccer training.
That was the inspiration behind Anytime Soccer Training.
A Learning System vs Social Media
Below are our side-by-side comparisons between Anytime Soccer Training and a popular social media influencer.
Before Anytime Soccer Training, parents and coaches used social media videos like these to write down each move and show short clips to their players; constantly starting and stopping.  Also, Anytime Soccer Training follows a step-by-step progression leading up to each move.
Social media posts rarely are follow-along and never include a full progression.
Take the YouTube Challenge
Go on YouTube and search for your favorite individual soccer drill.  Email the link of that video to me at neil@anytime-soccer.com.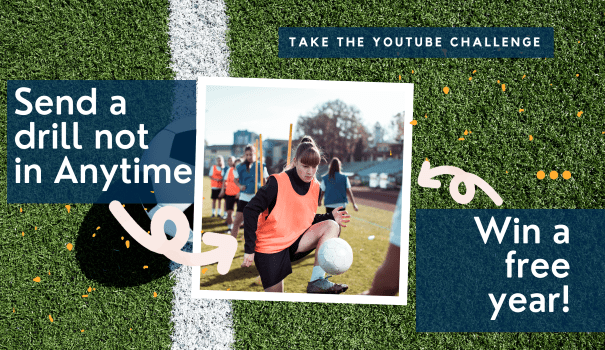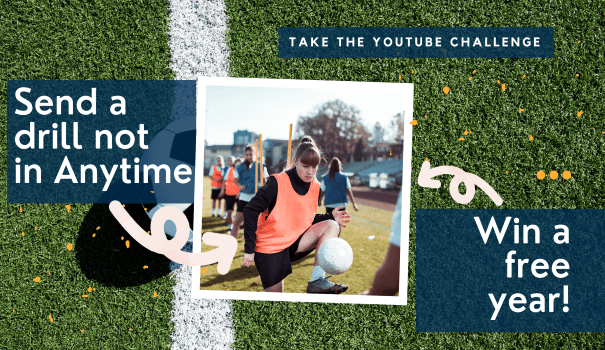 If that drill is not already in the program we will give you a free annual subscription to the program; no questions asked!
Save time with a program that works. Join for free.