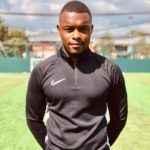 Welcome to the Inside Scoop Podcast
Ever wonder what it would be like if your child lived and played soccer in another country?  Answering that question was the inspiration behind The Inside Scoop Podcast.
The Inside Scoop Podcast is dedicated to helping parents and coaches learn about youth soccer from around the world.  We interview parents, players, and coaches in order to juxtapose their systems to youth soccer in the United States.
Follow us as we go on a cultural exchange discussing the beautiful game from every corner of the globe.
Manchester England
In our first-ever episode, I sat down with Coach Remi Dejonge who has coached at the Fletcher Moss Rangers and who is currently at Manchester United Academy to learn what it's like to play youth football in Manchester England.
Fletcher Moss Rangers are one of the most famous grassroots clubs in Manchester England. Notable alumni include Marcus Rashford and Jessie Lingard. Recently, Manchester United came knocking and signed six youngsters from Fletcher Moss.
This is a fascinating interview that I am sure you will enjoy.
Want to speak directly with Coach Remi? Join the Anytime Soccer Training Facebook Group today!