> >
The
Perfect


Club Companion

5,000+ training sessions for only $5 per player per year.
Coaches can assign homework, track progress and give rewards.
The curriculum covers every major individual soccer skill.
Every video is 100% follow-along
Request Demo
Join for Free
Anytime Soccer Training


Checks All the Boxes
Give Soccer Homework

To The Entire Team
Soccer Homework
Add Teams
Player Reports
Leaderboards
Cost & Benefit
Soccer Homework
A full training curriculum of over 1,000 training videos. Every video is 100% follow-along and goes step-by-step.

All the major areas of soccer are included (i.e. ball mastery, juggling, dribbling, 1v1 and more)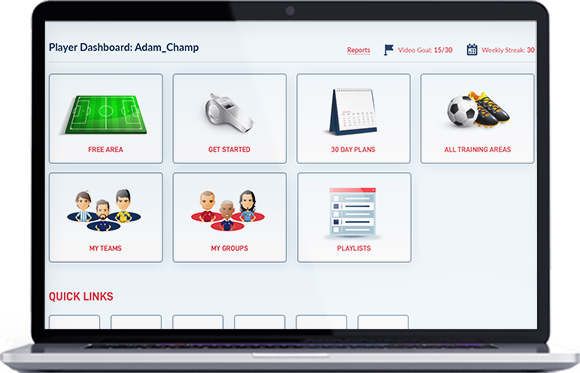 Add Teams
Coaches can assign homework and set team goals.

Players compete against each other on leaderboards and weekly challenges.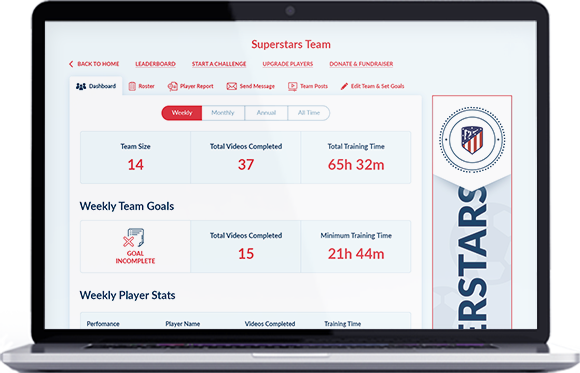 Player Reports
Coaches can track player progress. Players are motivated to compete against their teammates.

Automatic alerts and message boards encourage players who have not met their goal to keep practicing.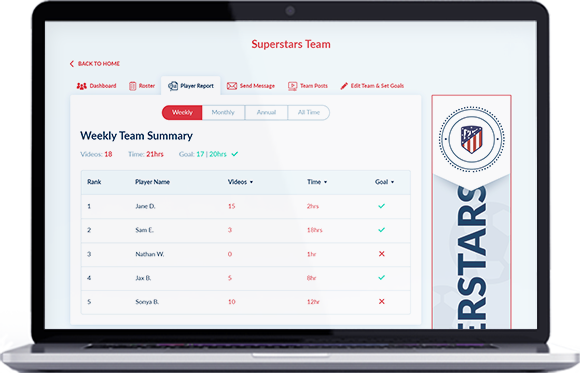 Leaderboards
Leaderboards rank the top performers and encourage all the players to compete with others across the platform.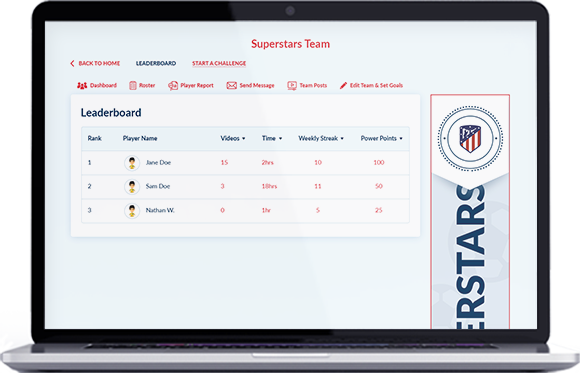 Cost & Benefit
It's free to join and you can still make teams and access free training videos.

Upgrading to the over 5,000 training sessions is only $5 dollars per player per year.

Stay connected and offer a huge benefit to your families - it's a no brainer.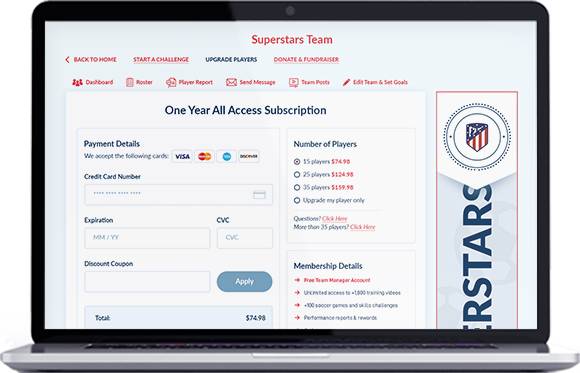 What

Coaches

Say
Marcus Luster
Partner/Director of Coaching at SportHQ
I wanted all our players to get extra touches at home. Before Anytime, we emailed random Youtube videos that were impossible to follow.
Anytime Soccer Training is different than other programs we tried because it has a huge variety and parents only have to click one or two buttons. Now, our coaches can easily assign homework and track each player's progress.

The kids work hard to earn rewards and the parents are thrilled with their improvement. And the price point makes it a no-brainer.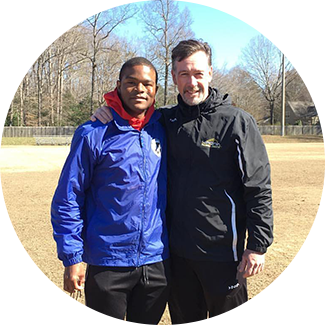 Teams/Clubs Join for Free
Help your team practice at home with easy to follow training videos.