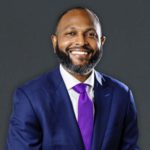 As a parent, the benefits of helping your child practice and play
soccer
at home are undeniable. 
You have much more time with your child than the coach. Your child enjoys spending time with you.  You are a lot cheaper than a trainer. And doing just a little amount at home can make a huge difference.
But where do you get started? And how do you avoid some of the pitfalls that so many parents make?
In this episode, I sat down with a fellow soccer dad, Michael Byers to answer these questions while discussing the first steps in training your own child.  His goal is to find a step-by-step program that his son can follow to improve individual skills and confidence while not overwhelming him or straining their relationship.
Related:
6 Parent Mistakes to Avoid

Key Insights
We use soccer as a metaphor to teach other important life lessons.

Giving your child a head start in soccer can help them enjoy the game more (especially in competitive environments).

Parents must create a system that helps the child get those essential touches at home without frustrating the child. Technology can help.
Big Mistakes Many Parents Make
Parents try to move to advance skills before establishing a solid foundation.
Parents try to "do too much". I recommend leaving the bulk of the work to the coaches and trainers.
Five Areas that the Parent-Trainer Should Focus On
Repetition, Repetition, and Mo' Repetition – help your child establish consistent routines.
Relentless Focus on Becoming Two-footed – No one else will do this other than you.
Perfect Aerial Control – Juggling and aerial control are important skills that must be practiced outside of team training.
Find the Right Club & Trainers – You want a club and trainers that teach, inspire, and mold your child to become a better person.
Love and Support Your Child Unconditionally – Be the supportive parent that cheers them on and encourages them through thick and thin.
(Bonus) Notice the Areas not Mentioned – (99.9% of the youth soccer drama that we read or hear about)