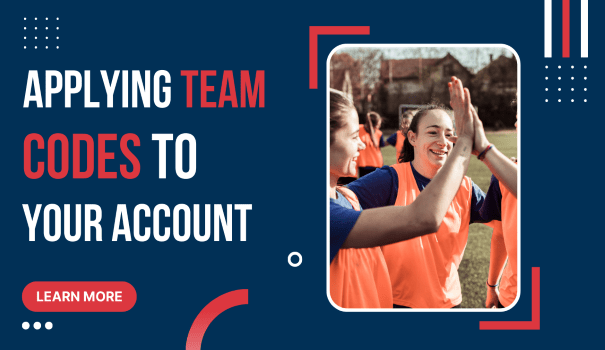 In this post, we show you how to easily apply a team code to a new or existing account.
What are Team Codes?
Team codes are unique codes given to teams that purchase annual subscriptions to Anytime Soccer Training on behalf of their players.
Applying a team code grants the player access to all of the training content for a specified duration.  Your coach and/or team manager will share the team code and the duration (normally a year).
Team codes can be applied to both new and existing accounts.
Apply a Team Code to New Accounts
If you are joining Anytime Soccer Training for the first time, simply enter the team code in the team code field during registration. Then hit apply before proceeding.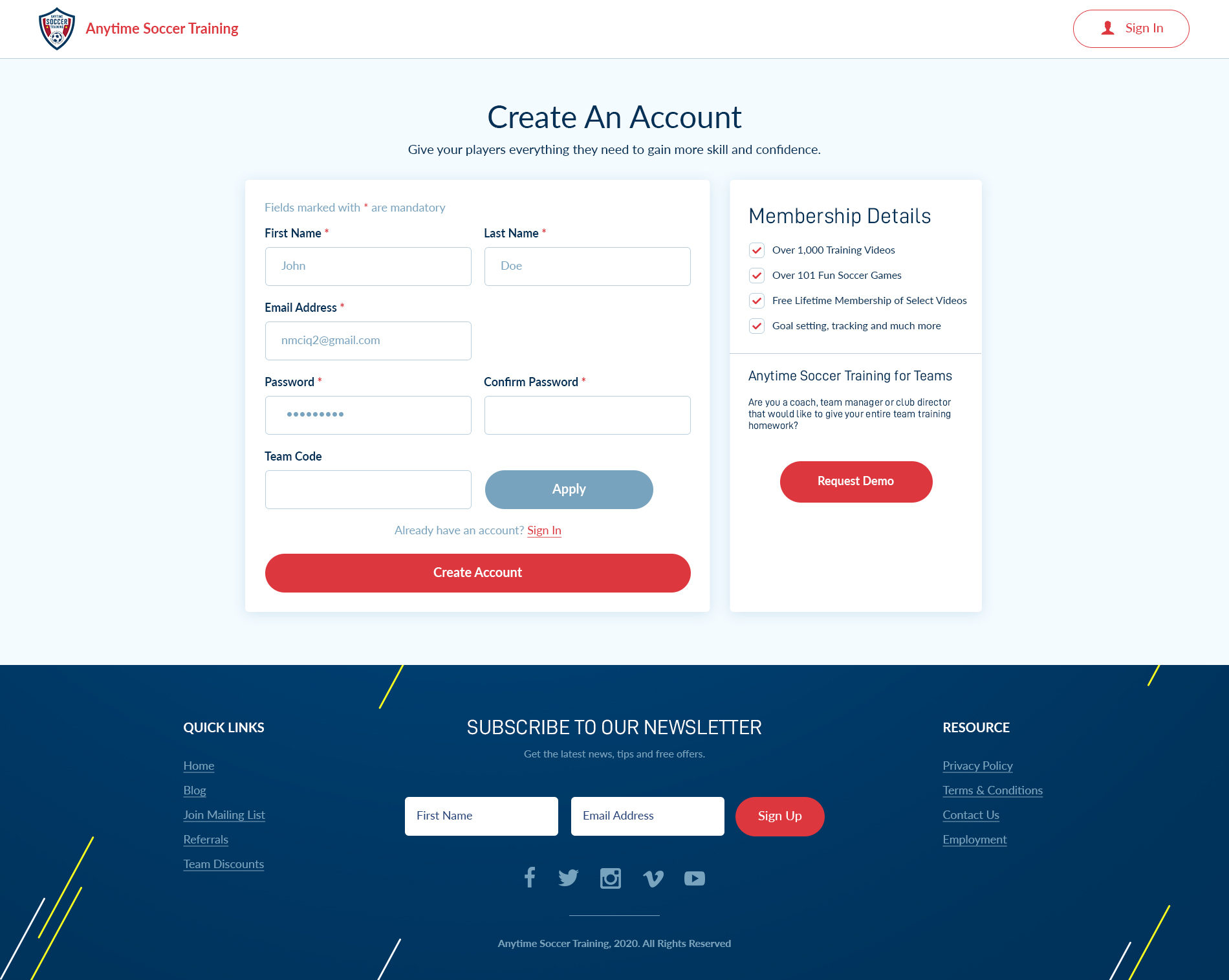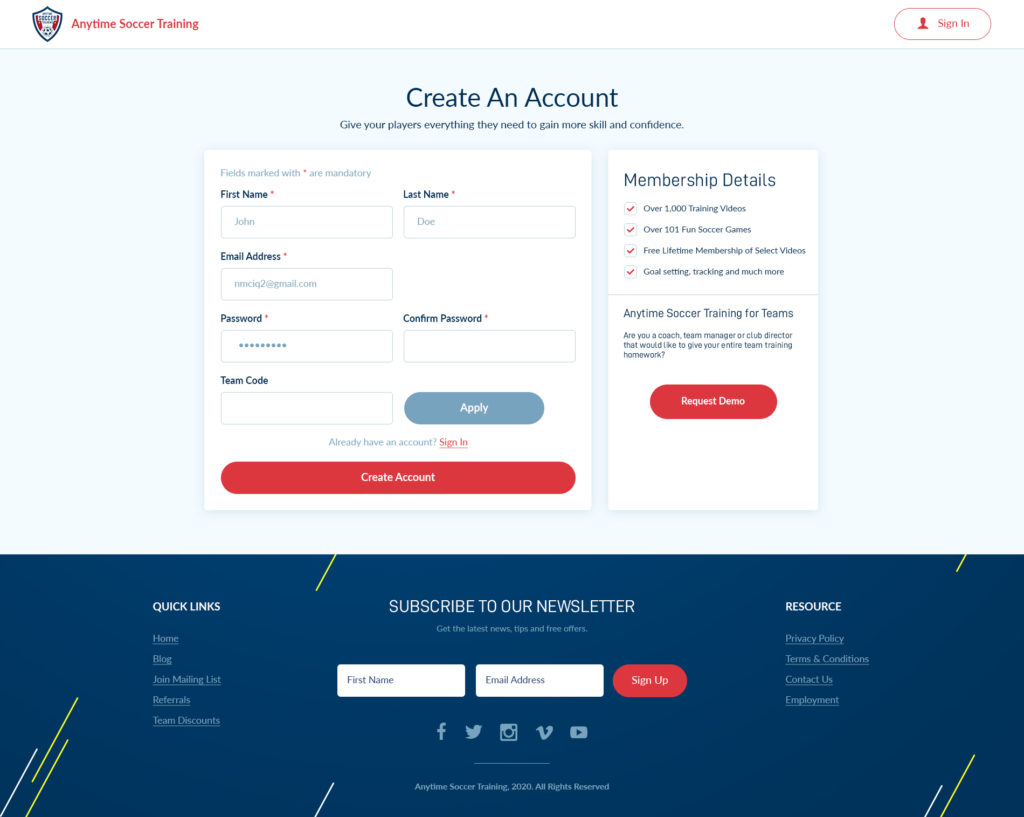 Apply a Team Code to an Existing Account
Follow the below steps to apply a team code to an existing account.
1. Sign into your account
2. Sign in via the Parent/Coach Login
3. Click Account Management
4. Enter the team code and hit apply (You don't need to hit submit)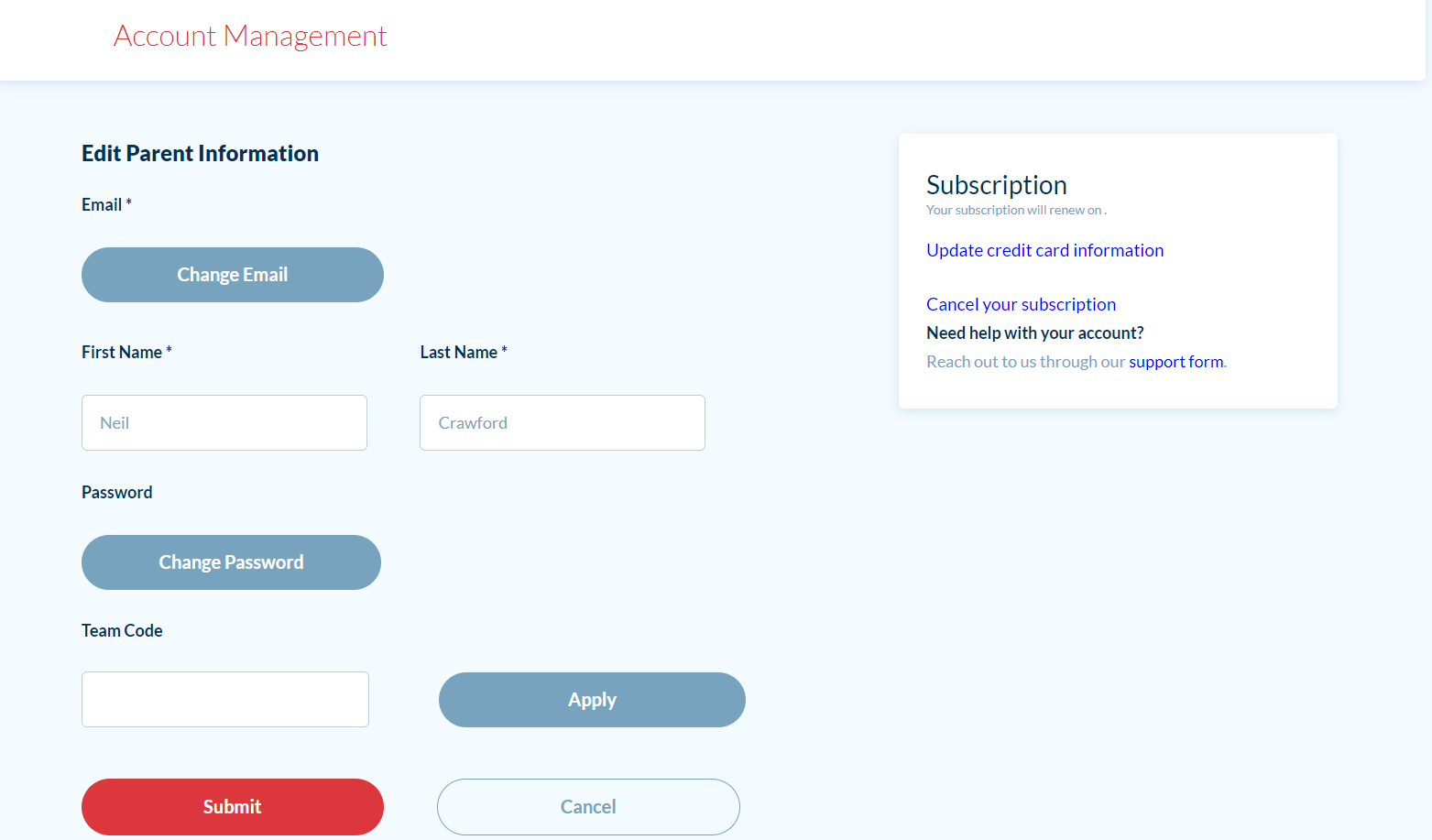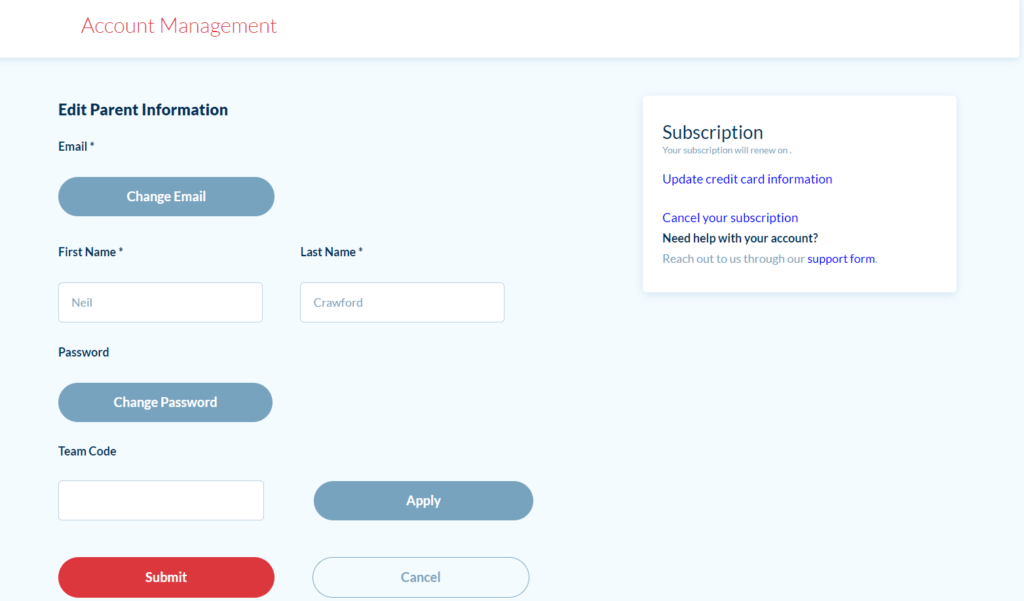 Still, have questions? Click Here to contact us.