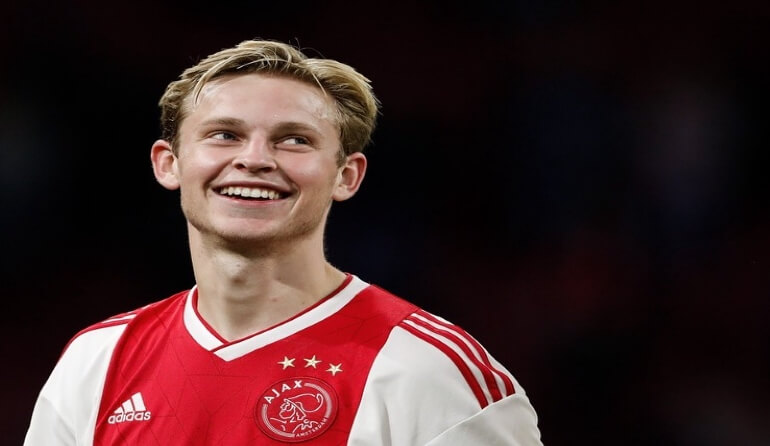 This article was originally written by Sjors Van Veen and published on the Medium blog.
As the father of a competitive soccer player, I am very interested in the early lives of talented footballers. What were they like during the early ages? How much of their talent is natural versus their environment?  What other sports did they play and what role did the parents and club play in their development?
Each individual is different and it's a fool's errand to read too much into any particular pathway.  However, I think we can piece together some insight from each story based in part on what is said and what is not said.
I find these stories interesting and I hope you will too. Let me know your thoughts.
Original article
It's early in the morning when we drive through Arkel, the tiny village De Jong grew up in and had his first steps as a player. While others picked flowers and counted the sheep, Frenkie was busy with a ball. 'He was by far the best, says Tom de Jonge, the first coach that got the opportunity to train a little guy called Frenkie.
From the very first moment, De Jong junior was a topic for conversation. On the pitch, when his teammates and opponents were all huddled together, Frenkie searched for space. Because: 'Why would you position yourself between sixteen kids while there's the room to score?'
Try the First Touch Rebounder Series to get over 1,000 passes in 10 minutes.
It didn't take long before De Jong got interest from professional clubs. Hours and hours were spent on a pitch, after which Feyenoord and Willem II were eager to get Frenkie in their academy. De Jong chose Willem II on intuition and you may say the rest is history. He developed himself into a stand-out and his mature mentality helped him throughout the years. 'He has never touched a drop of alcohol. When it was Dutch Carnaval, Willem II arranged a special outfit for him, but he didn't care', father John responds.
The dad has an important role in De Jong's life, which is football-wise partly run by agent Ali Dursun. Frenkie and Ali are best mates, which helps them in their football relationship. 'Frenkie focuses himself only on football', Ali says. 'Girls used to say he's handsome, but he doesn't care about that either. He buys his clothes at H&M, while teammates maybe go to PC Hooftstraat in Amsterdam. If he gets stuff from his sponsor Nike, he gives some to us, as he doesn't know what to do with it.'
Try the Jump Rope Master series to improve balance, coordination, and stamina.
Before De Jong made his professional debut, popularity wasn't an issue. Fans loved him and that was purely because of his style of play, not his entourage. 'We have always seen he was talented', John says. 'When he was eleven months old, he already kicked a ball. On vacation, the boys at the beach looked at him and how he handled the ball. He was five or six, but played with guys that were ten years of age. He still stood out. The barn is full of footballs. Every one of them were needed in the car when we went on holiday.'
Also in the early stages of his career, Frenkie was Frenkie. Robby Hendriks, De Jong's former youth coach at Willem II, smiles when he talks about the newest addition to Barcelona's rich history of Dutch players. 'It didn't matter how small he was, he never got in a physical duel. Every touch was well spaced and he knew exactly where the opponent went. If he or she went left, Frenkie went right.' Robbie believes Frenkie is the perfect example for younger players who want to make it big time in world football. He looks back on a moment De Jong ashamed a much older goalie at a tournament.
'We had a tournament in Rotterdam and between the games, there was a penalty competition. The goalkeeper of Feyenoord U19's had to save the last few penalty's. Frenkie took the penalty, the goalie went to a corner, but Frenkie just chipped the ball through the middle. The fans gave a round of applause and the GK asked himself what happened.'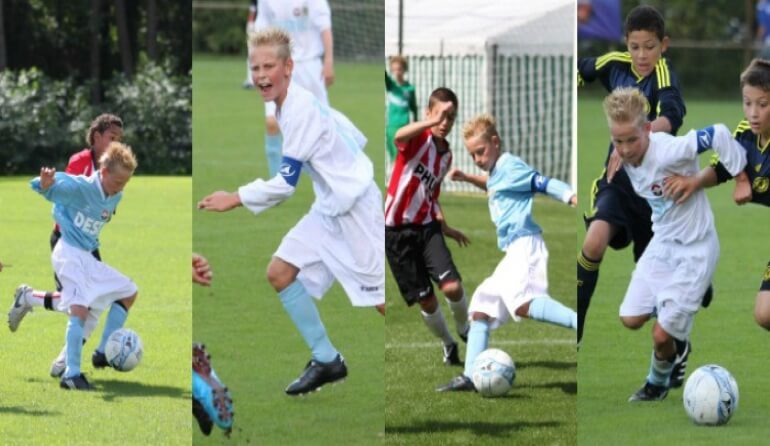 What De Jong did, fits perfectly well in his off-the-pitch mentality. He's headstrong in a positive way and knows exactly what's happening. The latter is according to Jos Bogers, also a former youth coach at Willem II, more than true. 'He was technically fantastic. The quality was all over it.
He could dribble, pass, bounce, shoot… He had touches and a great operational tempo. And the great thing is… It was all-natural. Some guys trained hard to develop such qualities, but he had them from the beginning. Frenkie is the best midfielder I've ever trained. That sublime quality, you don't see that often. He was The Mister.'
Bogers brought a notebook with him from years back. All kinds of formations are noted, but they all have one thing in common. 'Frenkie at #10, Frenkie at #10, Frenkie at #10, Frenkie at #8, Frenkie at #10…' The enumeration takes a while. Bogers states De Jong was so good at a young age, he would position him at #7 in a free role. 'He was positionally top class, so I trusted him', Bogers says. 'We played against Germans and it turned out to be one big party. We won.'
Try the Dribble Master Series to improve touch, control, and dribbling ability.
Frenkie is calm, collected, and above all a friendly person. When he was seven or eight, he already saw the beautiful game in a detailed fashion. 'We were watching the Dutch national team and he said: they are only playing backward. Possession for the sake of it. But you want to play forward, right?', John shares a memory.
The mindset is probably why he joined Ajax. After signing a contract in Amsterdam, he got a Mercedes from the club. 'But when he showed it, he felt embarrassed, John laughs. 'I call him Scrooge McDuck sometimes. He earns a lot but rarely spends. When he had won a trophy and went to visit grandpa and grandma, he left the trophy in the car. He thought it was too showy.'
No prima donna attitude, only a helpful human being. 'He just signed his contract and asked me: do you want a new car? I didn't want to, cause I drive a Suzuki and it's top, but he did give me and his mother a little envelope. It was a wonderful moment. He lives on himself right now and has bought a house in Amsterdam with his girlfriend. When he has some free time, he comes over.'