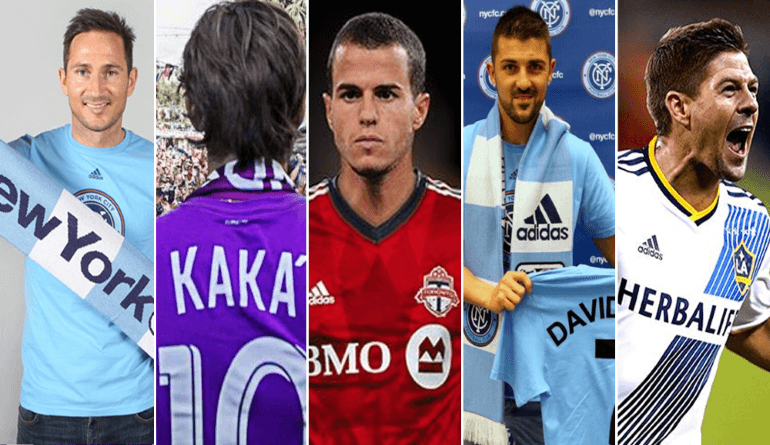 When it comes to comparing Major League Soccer (MLS) to the professional leagues in England, it's like trying to evaluate apples and oranges. This is the question that sparked lively discussions in the Anytime Soccer Training and Youth Soccer Coach Facebook Groups, and I couldn't help but dive into the debate with a personal touch.
Comparing leagues is no easy task, and there's no denying that MLS has a long way to go before it can even dream of competing with the top European sides. It's a bit like comparing the NBA to a country where basketball is a foreign concept – or maybe even like putting France against my beloved mid-tier team, the Knicks!
Let's first take a look at what the players themselves have to say. In a recent ESPN survey of 123 MLS players, they were asked where they thought the best MLS side would rank in the Premier League. The results might surprise you.
A whopping 50% of the players believed that the best MLS team could comfortably secure a spot in the lower half of the Premier League table, but they would be safe from relegation, landing somewhere between 10th and 14th place. Another 33% predicted a finish in the bottom six, while 17% were bold enough to place the best MLS team between 5th and 9th. Interestingly, not a single player gave MLS' best a shot at finishing in the top 4.
In other words, 67% of players are either extremely optimistic or just a bit overconfident, and 17% might be bordering on insanity.
Now, let's talk money. The wages in English football are jaw-dropping. Premier League footballers rake in an average of over £60,000 a week, which translates to more than $5.4 million a year. It's a different world altogether. Even in the Championship, the second tier of English football, players earn just over £4,000 a week, around £200,000 (USD 360K) a year, which is still generous by most standards.
On the MLS side of things, the average player earned $411,926 in guaranteed compensation in 2018, but the median was a much more modest $179,000, indicating that a few players with hefty salaries skewed the average. Shockingly, a full third of the league, 238 players, earned less than $100,000.
When we look at the style of play on the field, it becomes apparent that there's a gap. Premier League teams complete more passes, get more crosses in, play more short passes, and pass more overall. They take more shots and do so from closer in. Fewer passes are intercepted, fewer fouls are committed, and offside calls are less frequent. It's no surprise that these differences reflect the higher quality of play.
The discussion doesn't end with statistics; it extends to the opinions of fellow Facebook group members:
Rob Fetter suggests that the top MLS players might be on par with the lower-tier Championship teams but acknowledges that the lower-tier Championship players could outperform the bottom MLS rosters.
Adam Currie believes that with a blend of experienced international players and young North American talent, MLS teams can hold their own. He has seen more impressive play from top MLS teams compared to mid and lower-tier Premier League teams.
Ekim Maurer-Engin thinks that bottom EPL teams could beat MLS teams, but top MLS sides might challenge lower ECL teams. He believes the MLS is akin to secondary European leagues and has the potential to compete.
There are contrasting opinions, like the one from Stevie Ó Faogáin, who believes MLS teams would struggle against even mid-tier European teams, given the tactical and technical superiority of the latter.
In the end, it's clear that the MLS vs. English leagues debate is complex, with no easy answers. Much like the NBA comparison, watching MLS teams face European counterparts wouldn't be a cakewalk, but the talent gap is undeniable.
What are your thoughts on this ongoing debate? Anything that stands out to you? Feel free to join the conversation!