The Anytime Soccer Training Two-Cone Ball Mastery Series allows you to literally get better anytime, and anywhere.
These sessions require a ball, a little bit of space, and only two cones.  The exercises can be done in the living room, garage or field.  In less than 10 minutes you will increase your touch, speed, and ball control.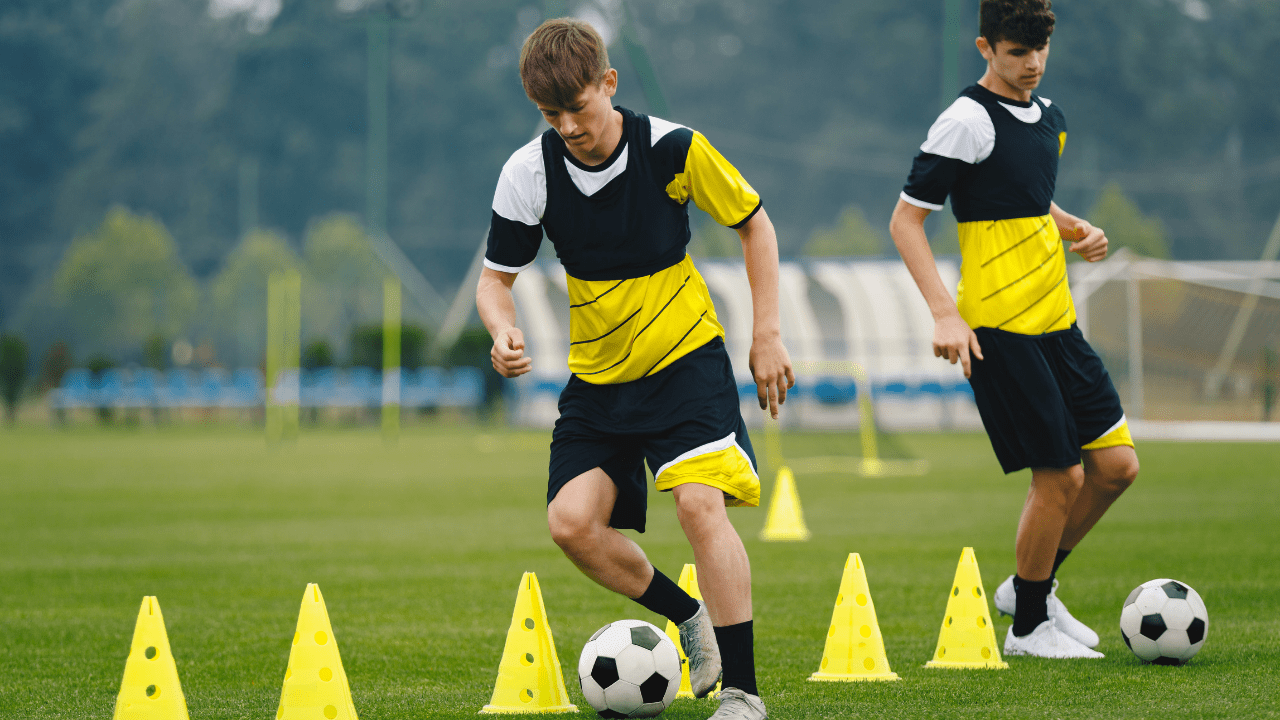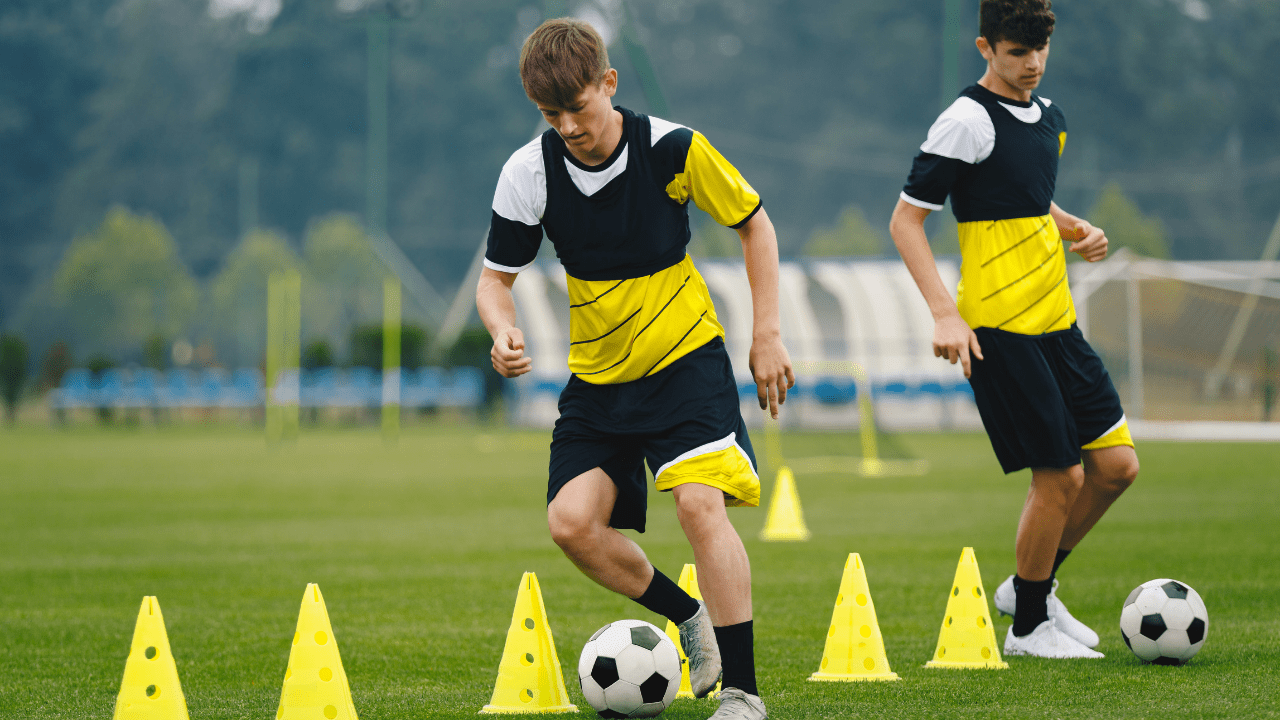 Why Anytime Soccer Training?
It's no surprise that you can get thousands of extra touches with little space.
Anytime Soccer Training is unique, however, because we methodically assembled over 500 two-cone ball mastery sessions in one place.  The series follows a step-by-step progression and every video is 100% follow-along.
If that's not enough, the program includes a dedicated video for each move.
These sessions are easy to follow and improve your ball control, balance, and coordination.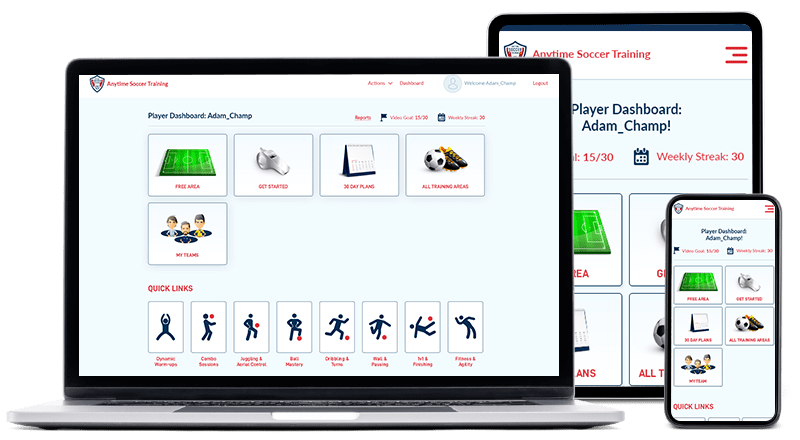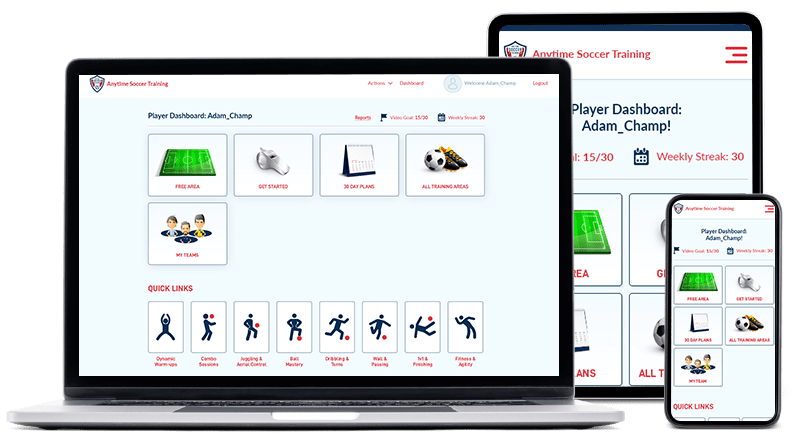 Parent tip: Encourage your child to do this session before practice and games. It's less than 5 minutes and will give them hundreds of touches.
Try this beginner session from our Two Cone Ball Mastery Series.  It's one of the thousands of ball mastery sessions in the program.
Stop wasting time searching the internet for soccer drills and get started today. It's free!