Founded in 2020, Anytime Soccer Training is the most comprehensive online soccer training program in the world.  The program includes over 5,000 training videos and fun games.
Every video is 100% follow-along (sort of like soccer aerobics) and the curriculum covers every skill your child needs to be successful in soccer.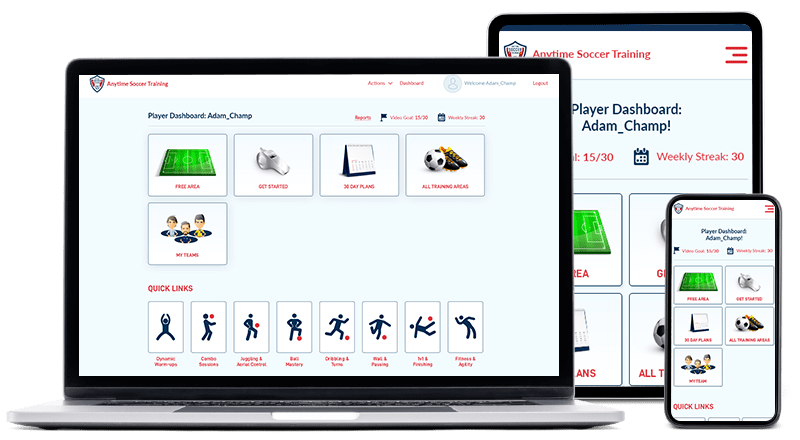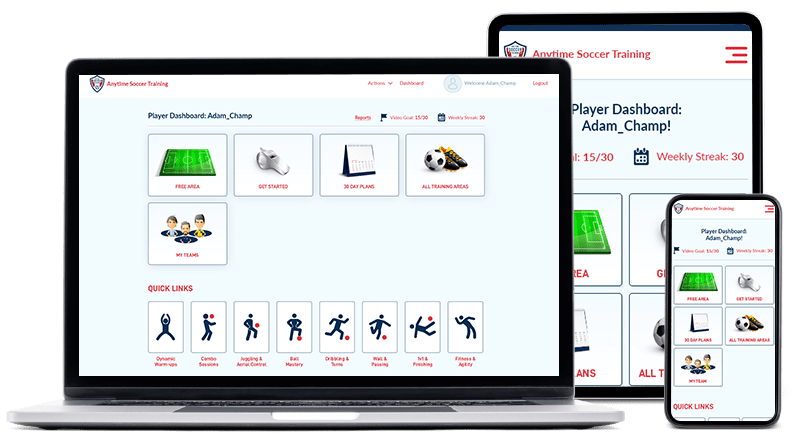 About the Founder
The program was founded by Neil Crawford with the help of several coaches and former professional soccer players.  I have two sons ages 9 and 12 who both love soccer.
When they moved from recreational soccer to club soccer their skills and confidence were behind.  I met with their coaches and they both gave the same advice.
Team training alone did not provide enough individual practice time. My sons (and all) players needed to get extra touches at home.
I wanted to help them practice but I never played soccer and didn't know where to start.  I learned a lot of good ideas from searching YouTube but the videos were random and were not follow-along.
I wanted a program that was easy to use and went step-by-step in a 100% follow-along format.
I tried other programs, and while some had follow-along videos; none were comprehensive enough or included fun games.
That's when I decided to work with coaches and former professional soccer players to create Anytime Soccer Training.  It's the only program with over 5,000 training videos that go step-by-step and are 100% follow-along.
My children are my greatest fans and biggest critics!   They were the inspiration behind making the average video less than five minutes and including dozens of skill areas.
I want your child and teams to experience the same success mine have.
Join Anytime Soccer Training for free to get started.