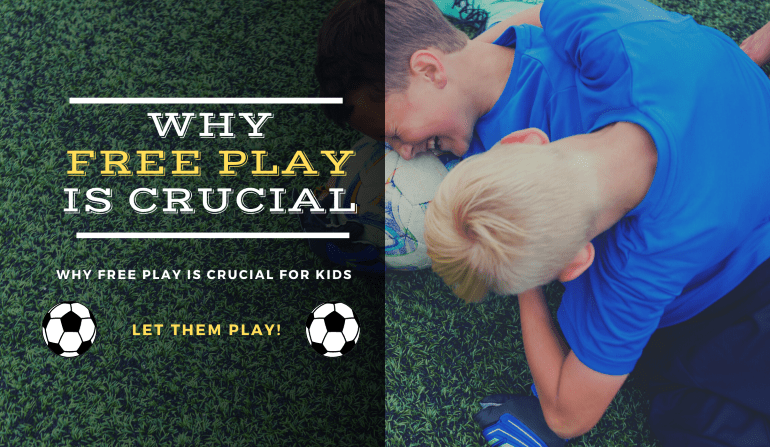 I am a parent of two sons who love soccer and play competitively.  In addition to weekly practices with their clubs, I also train them regularly at home using the Anytime Soccer Training program.
Want to improve your child's soccer skills while having loads of fun? Try this fun soccer tag and 1v1 today!
Soccer Tag & 1v1 Games
With the abundance of clubs, leagues, and various soccer formats, my sons have opportunities to develop in soccer that I could have only dreamed of when I was a child.
Those opportunities, however, are coming at an alarming cost. There is the financial cost that we are all familiar with, but there is also the cost of shrinking opportunities to free play.
There are many causes for the dwindling amount of free play in most cities, but the effect is still the same.
According to an article published by Kristen Gostomski, studies indicate, and parents can verify, that the creativity of free play—without interference from adults—helps kids learn leadership skills, conflict resolution, and problem-solving.
Additionally, when kids play in a stress-free environment they develop motor skills, core strength, agility, balance, and coordination.  In short,
Free play is essential to the physical, mental, social and emotional development of children.

And it's just plain fun!
As parents, the choices are simple. We can do nothing and simply reminisce about the good ole days of playing outside with our friends and cousins "until the street lights came on".  Or we can actively organize free play for our kids. I choose the latter!
Free Play Fridays at SportHQ!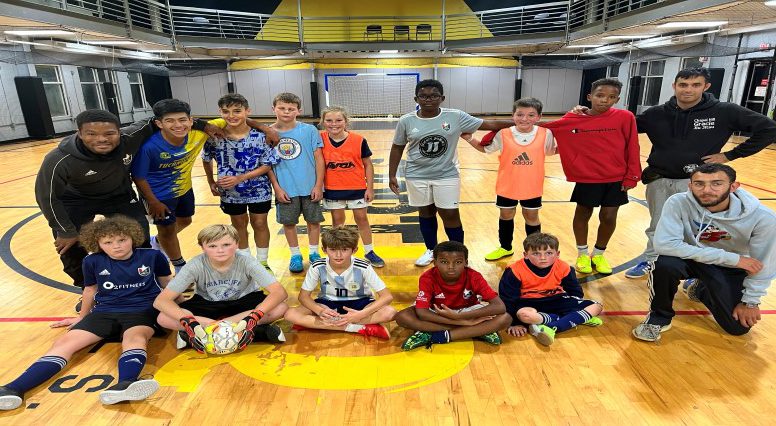 That is why I am so grateful to the owners of SportHQ for allowing us to launch Free Play Fridays. It's a free play futsal event that's totally free and totally fun.
SportHQ will host Free Play Fridays every Friday this winter and beyond. The first event was amazing. My sons and the other kids had a blast!