Playing 1v1 soccer in your backyard with family and friends can create special memories that can inspire your children and players to develop a passion for the sport.
This is what happens with my sons, and I believe that it can happen with your kids too.
Related:
The Importance of Street Soccer

Regardless of age, players love competing against each other and playing 1v1 soccer games, which is why these games should be included in almost every training session.
1v1 games are not only fun and competitive, but they also challenge players to utilize a variety of skill combinations.  They are a fun and effective way to introduce your children to the game, as well as help them improve their skills.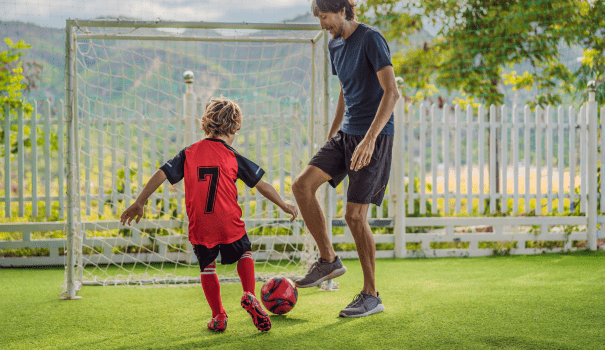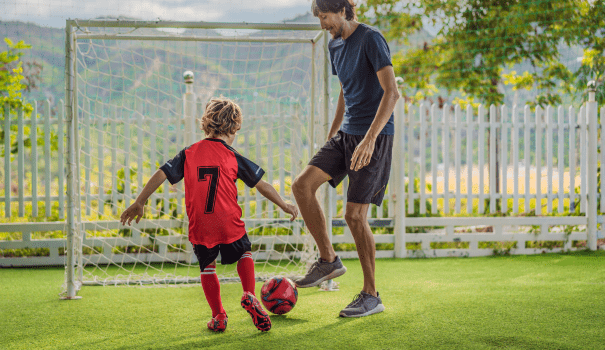 Playing 1v1 with Anytime Soccer Training
Anytime Soccer Training has hundreds of 1v1 and finishing games. The Race to the Ball & 1v1 Soccer Games are perfect for players of all ages, and they are especially enjoyable for families and friends.
The games start with the keeper (who is a teammate, friend, sibling, or parent) serving the ball and then racing each other to get it.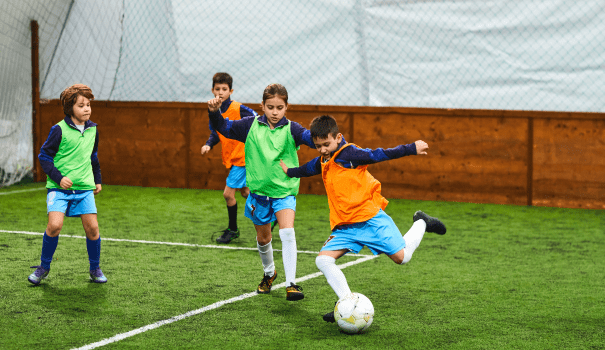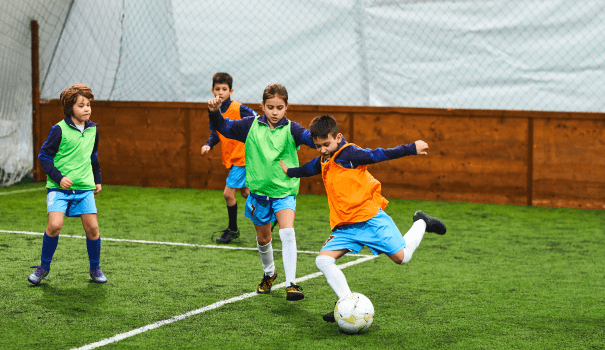 The first person to reach the ball becomes the attacker, and the other player(s) and keeper become the defenders. If the attacker scores or the ball goes out of play, the game restarts.
Parent Tip: Bring loads of soccer balls and see which child can score the most goals in 45 seconds.
These games begin with the keeper serving the ball and the players racing each other.  The first player to the ball is on offense and tries to score while the other player and keeper defend.  If you score or the ball goes out of play, start the game again.
All you need are a few soccer balls and a goal.  The setup is straightforward, and players will improve their skills without even realizing it. The game also includes variations such as aerial toss, receiving from behind, and turning against a defender.
Parent tip: You can add more players to the game or change the situation, such as adding a neutral player or making the game 2v2.
Playing 1v1 soccer games is an excellent way to improve your child's skills and have fun at the same time.
By joining Anytime Soccer Training, you can access a variety of 1v1 games and help your child build skill and confidence on and off the pitch. Best of all, you can join for free.