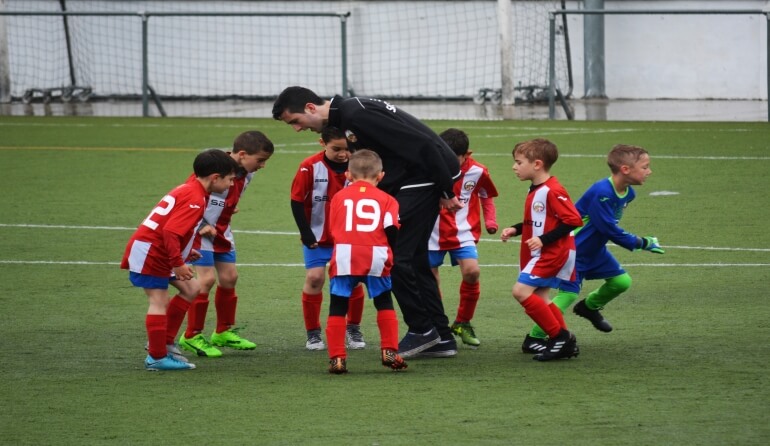 Why is it important to make soccer training for kids fun?
Sure, it would be simple enough to run your team through the fundamentals and call it a day, but for many kids, that's a surefire way for them to lose interest.
Making soccer drills fun can make all the difference when it comes to keeping kids motivated and interested, and leads to less stress and noticeably improved skills.
To help you get started with your team, here are just four ideas for fun soccer drills for kids!
Before going any further, try this fun tag and 1v1 game at home. All you need is a ball and four cones!
Soccer Tag & 1v1 Battle
The Cone Swap
The Cone Swap
The Cone Swap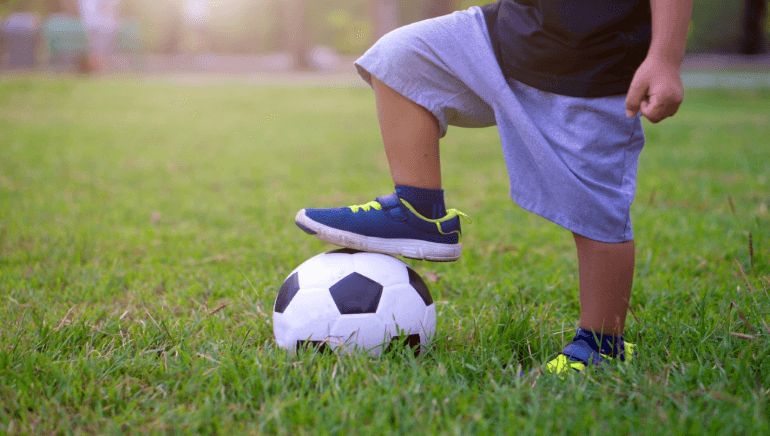 This is a great warm-up game to prepare your young athletes' cardiovascular systems, and it's very simple. For Cone Swap, each player will be assigned a cone (or a ball, whatever you have on hand.)
Divide your players into two groups that will line up opposite each other about 20 yards apart. For one team, assign each player an even number, and for the other team, odd numbers.
The object is simple — players from opposing teams are going to be racing to capture their opponent's cone or ball as their pair of numbers is called. For instance, you call out "2 and 5!" and the players assigned those numbers will each race to capture and return to their spot with their opponent's unguarded cone. The first one back scores a point.
The Cone Swap
The Cone Swap
Stoplight Dribble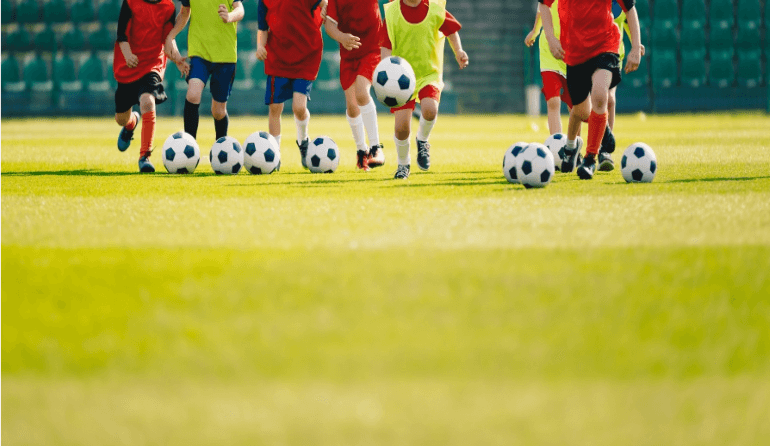 This is a fun take on the classic "Red Light Green Light" game that helps develop dribbling skills. Have all of your players line up along one sideline shoulder-to-shoulder. You, the coach, will function as the stoplight, maintaining a distance of about 20 yards from the nearest player.
To begin the game, turn away from your players and call out "yellow light" to signal your team to start dribbling. After a moment, call out "green light" to signal faster dribbling.
Finally, call out "red light" to signal players to freeze. Turn and see if any players are still in motion — if so, they must return to their starting position. The game concludes when the majority of players have made it to the opposite sideline.
Half-Court Soccer
Half-Court Soccer
Half-Court Soccer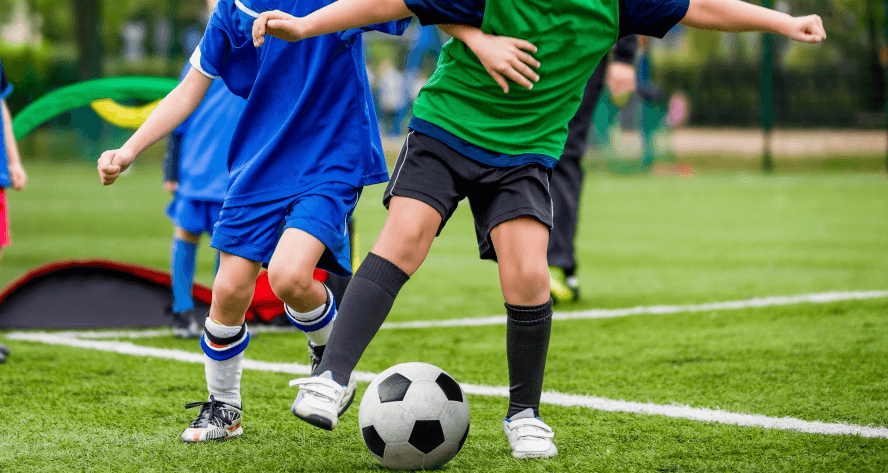 This game takes its cue from half-court basketball and works on the same premise. By making the field of play smaller and only having one goal for both teams, learning control and focusing on passing ability becomes central to play.
Using cones to mark out a play area, place a goal on one end — this will be the goal for both teams. However, just like in half-court basketball, when one team gains possession of the ball, they must return to the line opposite the goal to check the ball before going in to score points.
This is ideal for small scrimmages of 3v3, with an optional goalie who can rotate out.
Freeze Tag
Freeze Tag
Freeze Tag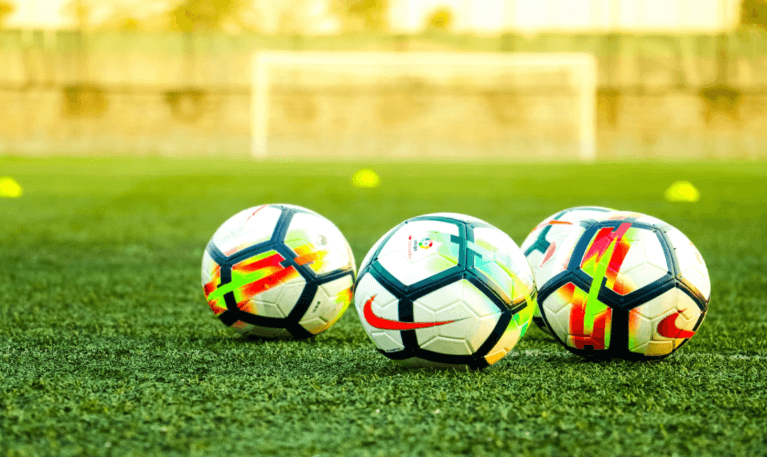 If you're looking for a fun way to build up dribbling skills and changing direction with the ball, Freeze Tag is a great game to play. Mark out a playing area of about 20 x 30 feet to limit the activity and encourage movement. Choose two players to have the "freezing power," while all other players have their own ball.
The two freezers will try to gently tag the other players, who must be dribbling their ball while trying to escape them. When frozen, players must execute six toe-taps on the ball to unfreeze themselves. After a minute or so, call time out, choose new freezers, and begin again!
Did you know that Anytime Soccer Training has over 101 fun soccer games that kids love? Try the below games today!
Soccer Chasing
& 1v1 Battle
We hope these drill and game ideas help keep energy levels high and kids engaged during soccer practice! For hundreds of more games, join Anytime Soccer for free today!