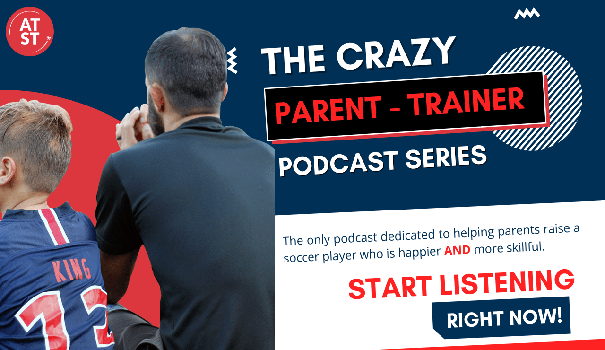 My name is Neil Crawford and I am a soccer dad and founder of Anytime Soccer Training. When I started researching training options for my sons; I was bombarded with information touting the benefits of various soccer training and playing formats.
I am sure you have heard of many of the most common soccer formats:
Small-sided games

Futsal

Small group training

Team training etc.
Of course, all of these formats have their merit.  And the benefits often vary widely based on many variables.
In this show, however, I try to highlight a dirty secret that coaches and trainers seldom explain to unsuspecting parents.
The benefits of the programs are not distributed equally to each kid.
In other words, I see it over and over again – the most skillful players receive the most benefit.
Like you, I wish the situation were different.  At the moment, it's not.
Listen to this show to learn more about how you can help your child receive maximum benefits from the various and plentiful soccer formations available