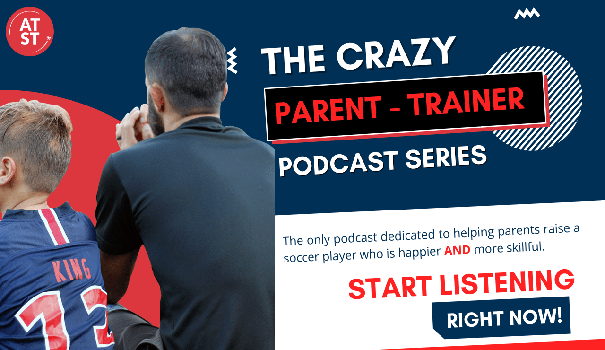 My name is Neil Crawford and I am a soccer dad and founder of Anytime Soccer Training. When I started training my own two sons; all my actions revolved around a central dilemma;
HOW DO I ACTIVELY SUPPLEMENT MY SONS' TRAINING SO THAT THEY BECOME "MASTERFUL" ON THE BALL WHILE KEEPING THINGS RELATIVELY FUN AND AVOIDING BURNOUT?
Sure, I could train them, but will they burn out? Sure, I could just play with them, but will they acquire the skills needed to really enjoy the game?
In doing my research, I found that there were no resources dedicated specifically to helping parents navigate this challenge.
The soccer information I came across was either targeted towards coaches or meant for parents who don't supplement their child's training.
In this episode, I do just that.  I expand on the idea that the parent is merely standing in for the child until the child reaches a level of self-actualization.
I also recommend a solution I created to address a particular problem that only parent-trainers face.