Why Practice Aerial Control
In short, to be a great soccer player, you must possess the skill and confidence to handle the ball from the air while using any part of your foot or body.
A player without aerial control is like a military with no Air Force. It's an important component of your game that will become an asset if practiced and a liability if not.
Other benefits include improved first touch, timing, and body control.  It improves these areas because aerial control is unforgiving, and forces players to continuously take good touches while controlling their movements with precision.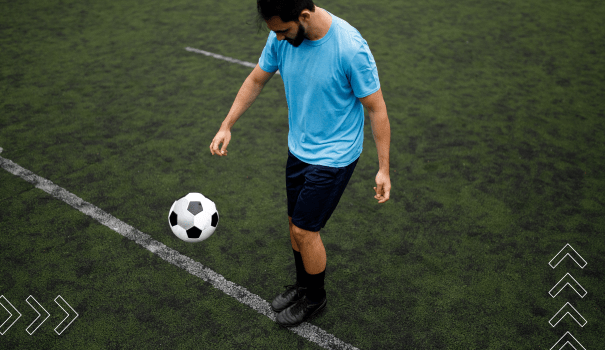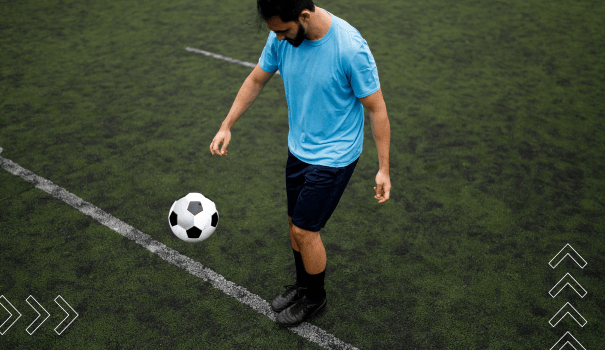 Why Anytime Soccer Training
Anytime Soccer Training has the most comprehensive aerial control program in the world.  With hundreds of follow-along sessions, it solves many of the problems soccer players face when practicing juggling.
Related:
Getting Started with Anytime

Problem #1 Some players find juggling boring
While improving aerial control requires consistency, the average video is less than five minutes and is 100% follow-along.  The program also includes challenges and different variations to keep kids engaged.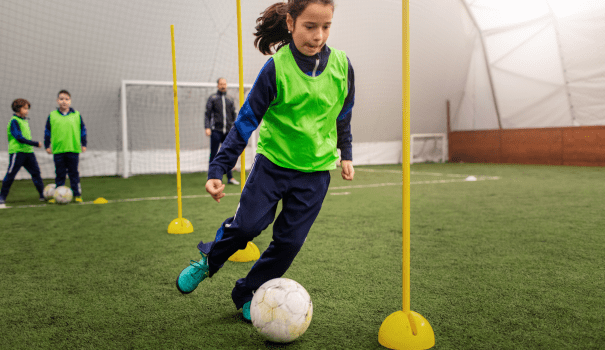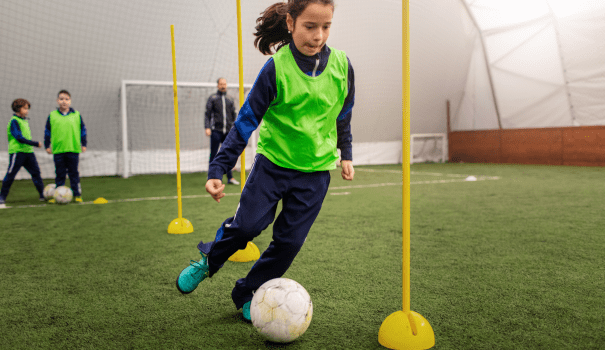 Problem #2 Players tend to practice mainly with their dominant foot
We see it all the time.  Left on their own, youth soccer players will naturally gravitate to their dominant foot.
Not only does Anytime Soccer Training's aerial control program use both feet, it includes a dedicated video for each foot.
In time, your player will actually find it odd to use a single foot.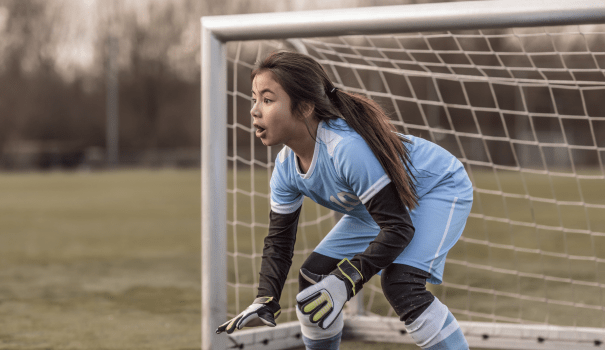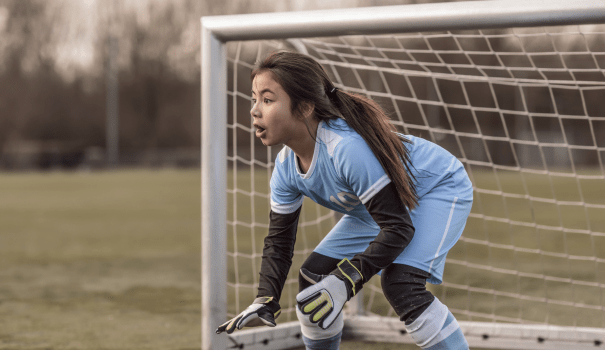 Problem #3 Players rarely Practice juggling during team practice
Coaches have a limited time with the team and must manage a lot of competing priorities.  Juggling and aerial control are skills that can be practiced at home individually.
Therefore most coaches encourage players to practice outside of team training.  Until Anytime Soccer Training, however, players didn't have access to a step-by-step comprehensive program that was both follow-along and easy to use.  Now they do.
Parent Tip: My sons do a five-minute Anytime Soccer Training juggling and aerial control video before each practice and game.  This amounts to thousands of extra touches over the course of a season.
Problem #4 Players tend to stick to their comfort zone
The Anytime Soccer Training aerial control program follows a progression that incorporates all parts of the body and feet.  Additionally, the series has several modules that each work on different aspects of aerial control.
One of our favorites is the crossing and finishing module.

Problem #5 Players waste valuable time
With Anytime Soccer Training, you know exactly what to do and for how long.  The music and cadence encourage players to get a maximum number of touches in a short period of time.
Just think about the times in your own life when you were much more efficient when following a plan vs figuring things out as you went.
Does the program work?
We have helped thousands of players improve their touch and smash their juggling record.  Below is a video of one such player.
He uses Anytime Soccer Training exclusively for extra practice. I know this because he is my son!
Stop wasting time searching the internet for soccer drills.  Every Anytime Soccer Training video is 100% follow-along and follows a step-by-step progression.
Click here to join Anytime Soccer Training today for free.