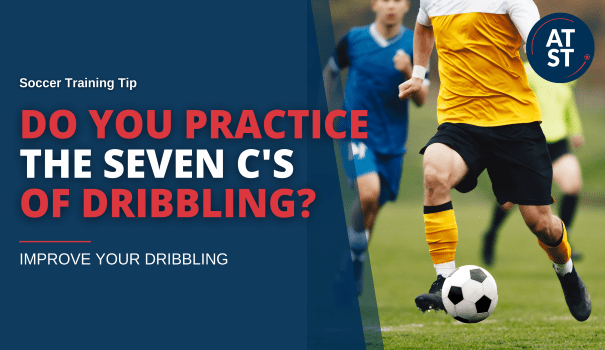 Introduction
When it comes to dribbling, there are several areas that you must master. However, most players either don't know about them or the ones that do; don't practice them enough.  In this post, we aim to fix that and more.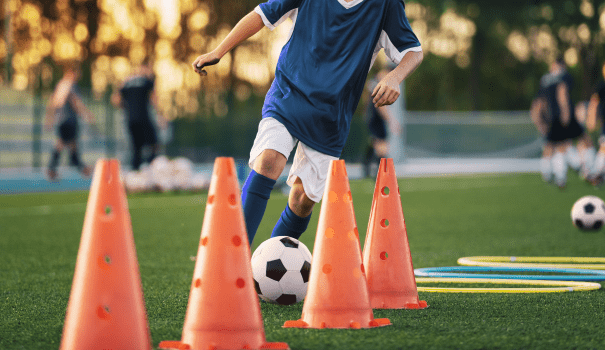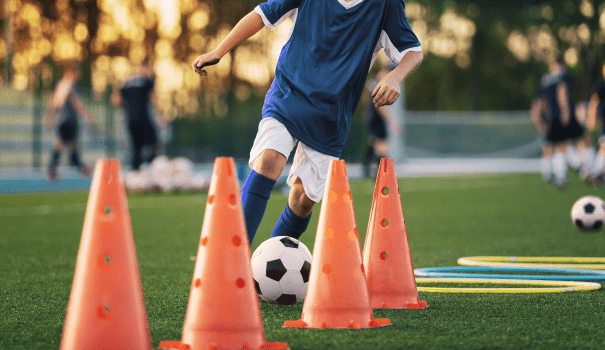 The skills involved in these components are different, so you must isolate and practice each of them separately to truly master them.  In this post, we will go over each component and share tips and resources that will help you improve your dibbling and ball control.
We use the phrase "The 7 C's of Dribbling" to summarize these components.  Each C stands for a unique skill in dribbling.
#1 Close Control
Dribbling while keeping the ball close to your feet is absolutely essential.
The first step to learning this skill is by mastering the ability to dribble with every single step.
This is a nuanced technique that is almost never taught during team practice.  Read our ebook entitled The Most Important Skill in Youth Soccer.
Watch the below video to learn why dribbling with every single step is so important.
#2 Change of Direction
Great players and exceptional dribblers like Lionel Messi, Ronaldinho, Neymar, and Eden Hazard have the ability to change direction with the ball and make decisions in a matter of seconds. One of the best ways to practice changing direction is freestyle dribbling.
The Anytime Soccer Training program has dozens of freestyle dribbling drills that are fun and challenging.
#3 Changing Feet
The modern game demands that soccer players become almost equally proficient in dribbling with either foot.  That's why every series in the Anytime Soccer Training program has dedicated videos for each foot.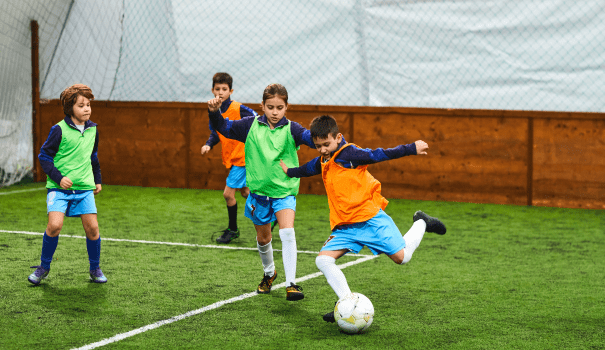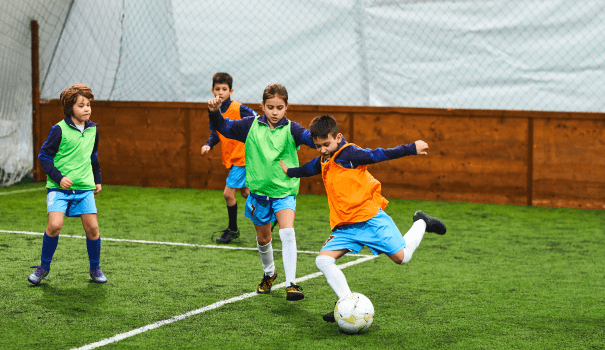 We recommend following a progression that takes the players from unopposed training isolating the foot to game-like situations that force them to one side.
Read the below article for more tips on improving your weak foot
Related:
Improving Your Weak Foot

#4 Changing Speed
Explosive changes in speed, from slow, to fast, allow offensive players to keep defenders off balance.  Dribbling obstacles are one of the best ways to challenge players to accelerate and decelerate often in a game-like manner.
Once you have practiced with just cones, add a defender to apply tight pressure.
Try this dribbling obstacle drill at home with your players. It's one of over 500 dribbling drills in the program.
#5 Changing Distances
Players should incorporate different distances in almost every dribbling drill.  The below mix distance line cone weave drill uses a stacking pattern to encourage players to use different distances, speeds, and feet.
#6 Creativity
There is definitely more art than science to the ability to dribble with confidence and flair.  However, oftentimes, what appears to be a player's random creativity is the result of hours practicing those moves in the backyard.
Every week, I have my players and sons use the Anytime Soccer Training program to do a different freestyle dribbling drill that promotes freedom and creativity.
You can't go wrong with freestyle drills.  My sons and team love these and enjoy seeing which one can pass the most cones.
#7 Changing Situations
Playing 1v1 is by far the best way to improve dribbling under different circumstances.  That's why the Anytime Soccer Training program has hundreds of 1v1 games. The different rules and ways of scoring inherently change the situation and problems that the players must solve.
Pro Tip: Replace the goals with gates using two cones on each side.  Players score by dribbling past the defender and through the gate. This is a fun way to get them dribbling instead of settling for the type of long shots that never happen in a game.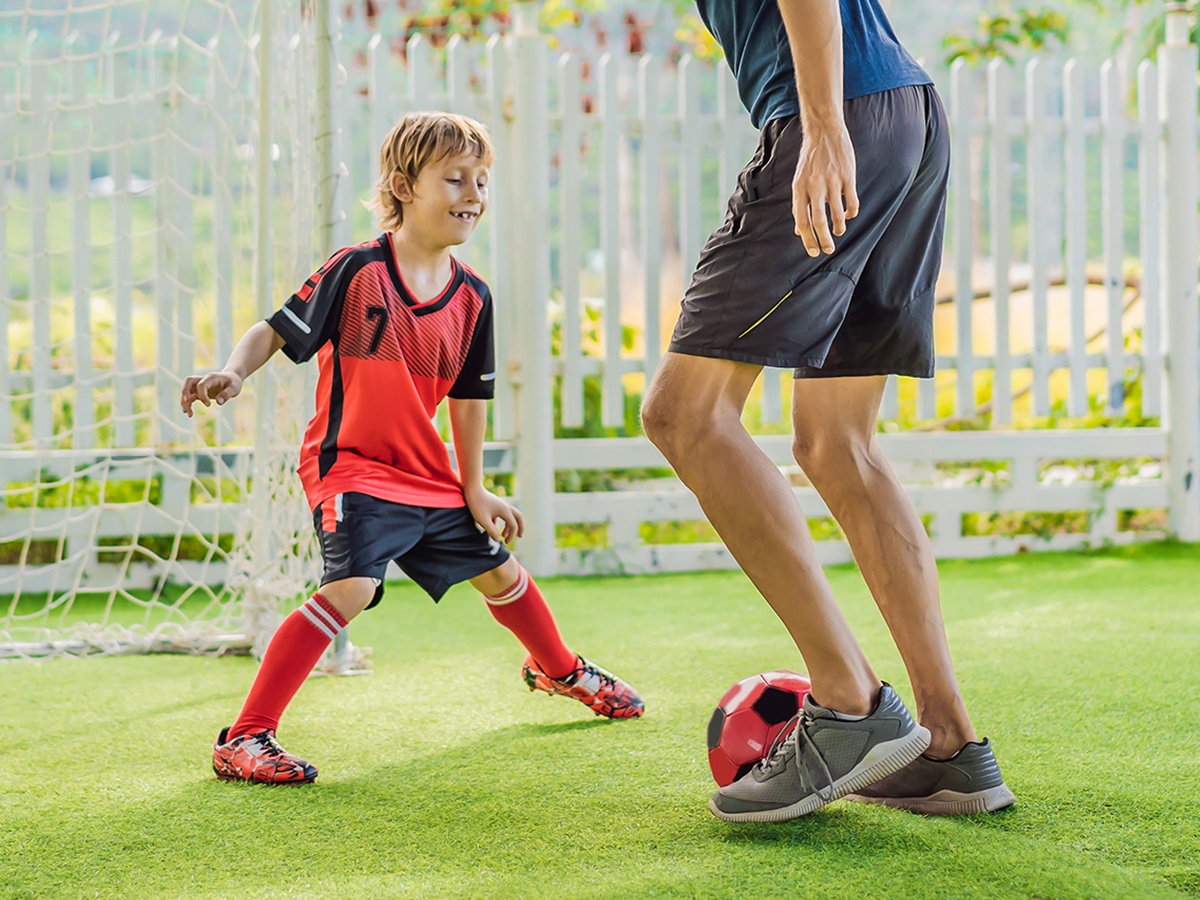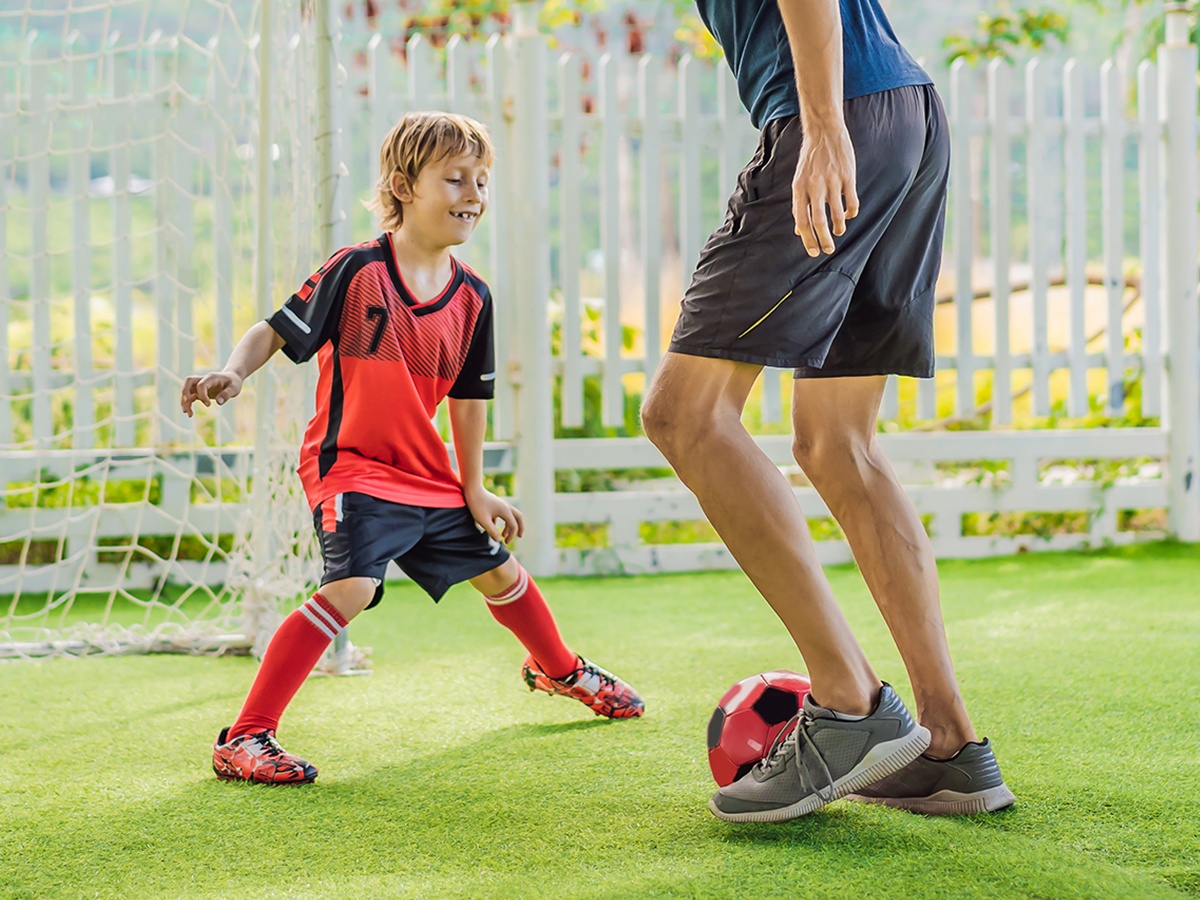 If you apply these tips and practice these skills; you will be on your way to becoming a great soccer player.  Stop searching Youtube for soccer drills.
Join Anytime Soccer Training today for free!