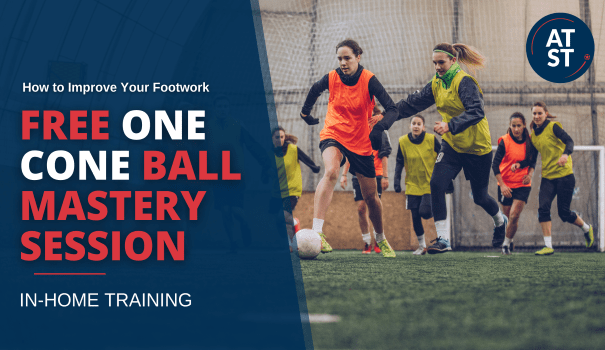 When it comes to controlling the ball we recommend a three-phase approach. Practice the skill in isolation on your own.  Try the skill against friends and teammates during Freeplay or practice.  Finally, intentionally try the skill in a game.
When practicing the skill in isolation, there is no better way to train ball mastery than with cones, a little space, and your imagination.
Quick Tip:
If you do this video before each practice and game, your child will get more touches than the entire team increasing their technical ability and confidence.
Why One Cone Ball Mastery?
Soccer is a sport dominated by individual and team possession of the ball.  The most successful players are those who are able to control the ball and maintain possession in tight spaces.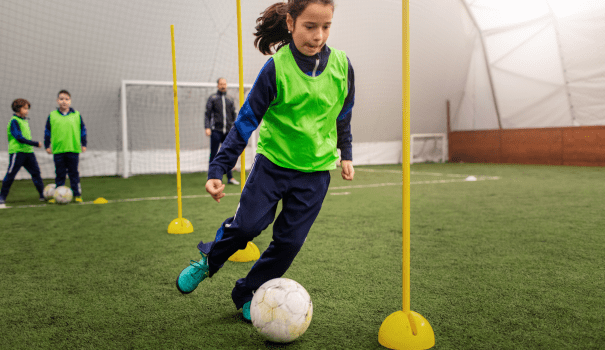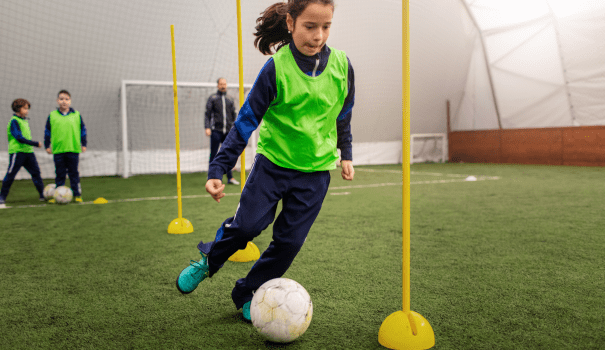 There are several ways to improve your technique and ball control.  Few are better than simple one cone ball mastery drills.  One cone ball mastery drills are effective because they improve balance/coordination while also challenging ball control. Also, you don't need much space or equipment.
The One Cone Ball Mastery Series
Anytime Soccer Training is the only program with over 500 one cone ball mastery training sessions. Every session is 100% follow-along and there is even a dedicated video for each move.
Related:
Improve with Lateral Ball Mastery

Below is just one of the hundreds of videos in the series. This video includes V-Pulls, Hop Taps, Inside Touches, and more.
The great thing about the program is that it enables players to practice at home on their own.  All the exercises require little space.  Doing the above session is a great way to improve your skills outside of team practice.
Want free access to thousands of videos?  Join Anytime Soccer Training today.